New serum – Genaissance de La Mer for mature skin
Wrinkles, discolourations, loose and dull skin. If you also deal with this sorts of problems, you must try Genaissance de La Mer for mature skin. Let's find out if thanks to this cosmetic you will regain young appearance and feel beautiful again.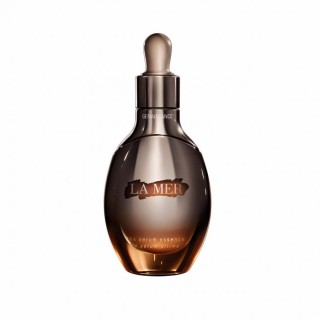 Genaissance de La Mer supports skin cell renewal, flattens wrinkles and lightens discolourations. It speeds up collagen production, makes skin more elastic and improves its regeneration. What is more, it makes skin pores and imperfections less visible, as well as stimulates blood circulation. Thanks to content of natural ingredients, skin is nourished and moisturised. Its light-weight formula allows easier application; right after application is absorbs and does not leave greasy layer. Genaissance de La Mer is dedicated for all skin types.
This cosmetic by La Mer has glass bottle. Thanks to the pipette attached to the bottle, you can apply serum very precisely. In one container is 30 ml/1 oz. of the product. Unfortunately, Genaissance de La Mer is not a purchase for an average consumer. The price for this cosmetic is really high.
How should you apply Genaissance de La Mer? On the website of this cosmetic, manufacturer placed the use instruction. Small amount of serum apply on fingertips and sweep over face. With fingertips rub cheeks, chin and forehead. Then with index finger and thumbs massage temples and a jaw. Neck, skin near ears and eyes gently press with thumbs, index finger and middle finger. Next perform massage in are of eyes, lips and finally the neck.
The most important ingredients in Genaissance de La Mer are red algae. They contain minerals, vitamins, folic acid and proteins. Among them you can find: sodium, potassium, iodine, iron, calcium, copper, selenium and vitamins C, B and E. What is the algae impact on skin? They restore natural lipid barrier of the epidermis, regulate work of sebaceous glands and limit sebum secretion. On top of that, speed up healing process, protect skin against harmful external factors, lighten discolourations and provide skin with radiant appearance.