Expressive eyebrows with Nanobrow Eyebrow Pomade – the biggest trend in the beauty industry
It's the end of skinny eyebrows straight from the 90s. Bushy arches are here to stay for longer. How to create stylish makeup if we aren't blessed with naturally luscious and full brows? Nothing is impossible for Nanobrow! 🙂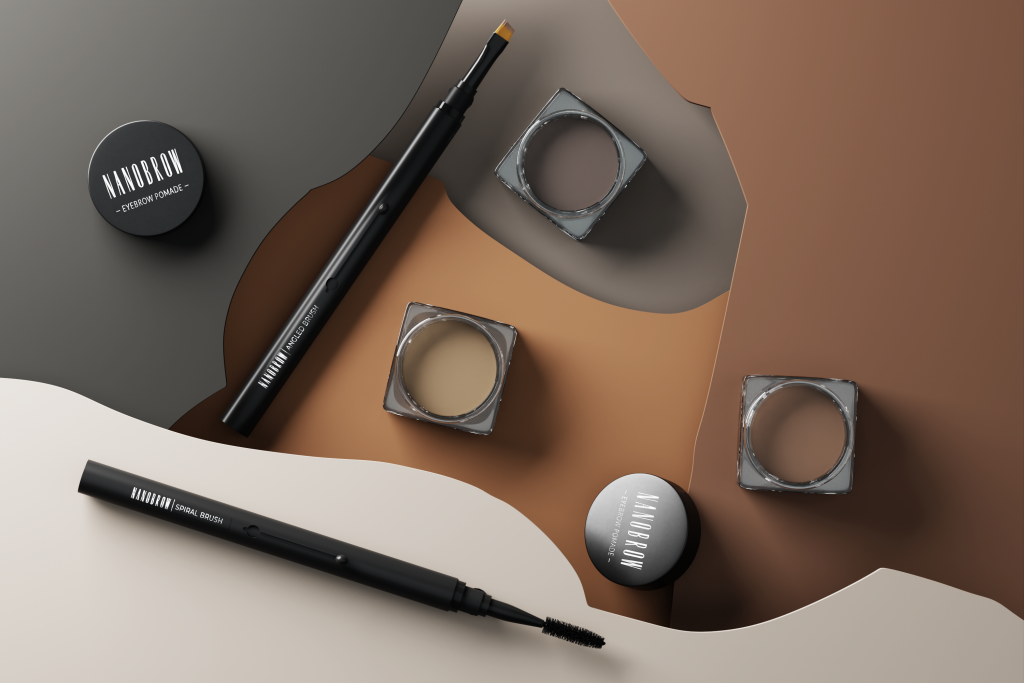 Bushy eyebrows – yes, please!
Meet the foolproof Nanobrow Eyebrow Pomade:
creamy consistency based on plant waxes
waterproof formula
high pigmentation and natural shades
caring ingredients
doesn't dry out after opening
Nanobrow Eyebrow Pomade is the perfect solution for both everyday-wear makeup looks as well as special occasions where long-lasting performance matters. Are your eyebrows sparse, thin, short, difficult to style, irregular, matte and in need of additional care? Don't know how to make them look thicker and fuller? If so, Nanobrow Eyebrow Pomade is the product you need!
Nanobrow Eyebrow Pomade
It's available in shades:
How does Nanobrow Eyebrow Pomade work?
Nanobrow Eyebrow Pomade is a waterproof makeup product used for filling and sculpting eyebrows. Its exceptionally light formula, similar to a creamy wax-based powder, should be applied with a brush to create various brow looks from very subtle to bold and brave. You can easily camouflage sparse areas and irregularities. Create an even, refined brow look with the help of Nanobrow Eyebrow Pomade. Use a slanted brow makeup brush to draw tiny lines, imitating real hairs in gaps and patches.
Sparse eyebrows – what to do?!
The makeup of sparse eyebrows might be quite a challenge, especially if you overplucked your eyebrows in the last couple of years. Fortunately, Nanobrow has a solution for this!
Nanobrow Eyebrow Pomade will make the creation of bushy, full eyebrows an easy task. With a little practice, your eyebrow makeup will look as natural as possible! Go for the pomade to fill in cavities in your eyebrows and achieve the shape you've dreamed about. Nurturing components such as white clay or carnauba wax ensure a flawless appearance and the right hair condition. Nanobrow Eyebrow Pomade makes sure your eyebrows are always optically enhanced, filled with colour, healthy and strong.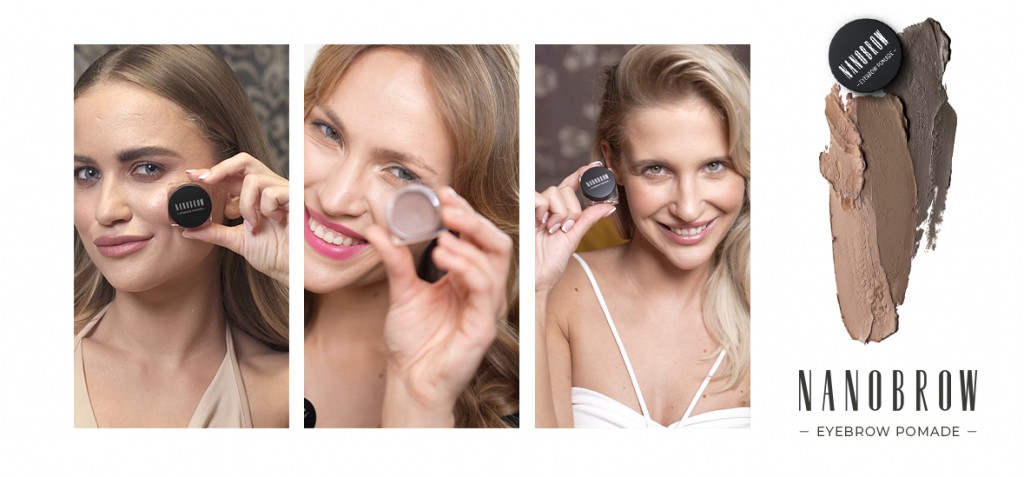 Nanobrow Eyebrow Pomade – how to use it? Here are 4 steps to perfect eyebrow makeup.
Use a spoolie or a brush to comb through your brows and give them the desired shape.
Scoop a little pomade onto the slanted brush and create the lower and upper edges with thin lines.
Fill eyebrows with colour, focusing on sparse areas or add hair-like lines.
Brush out any excess product and (optional) set the look with a clear brow gel.
The product is available at www.nanobrow.us
Wyświetl ten post na Instagramie