Q&A – Nanobrow Lamination Gel – do you already know this iconic brow makeup product?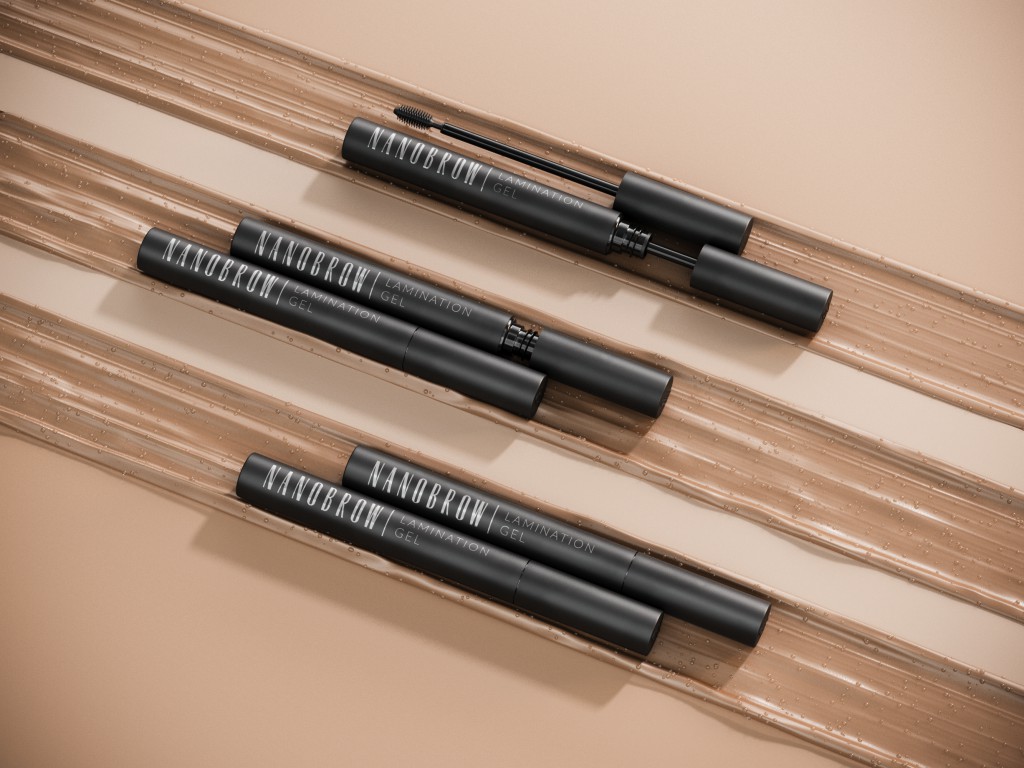 A good brow cosmetic? Women are most likely to name one – brow styling gel Nanobrow Lamination Gel! It only takes one stroke for your eyebrows to go through a total makeover. Want a laminated brow effect? Get to know a cosmetic that will let you achieve it through makeup!
What is Nanobrow Lamination Gel?
Brow styling gel is a product that resembles mascara, however, it's equipped with a smaller, more precise spoolie that lets you comb and style brow hairs effortlessly. The brow styling gel is responsible for fixing and holding the hairs in place – even if you give them an unusual shape, a good brow gel should make it last for many hours to come. Eyebrow gel Nanobrow Lamination Gel comes in coloured versions as well as a transparent one, so every makeup fan should be able to find a shade suited for their eyebrow colour.
Nanobrow Lamination Gel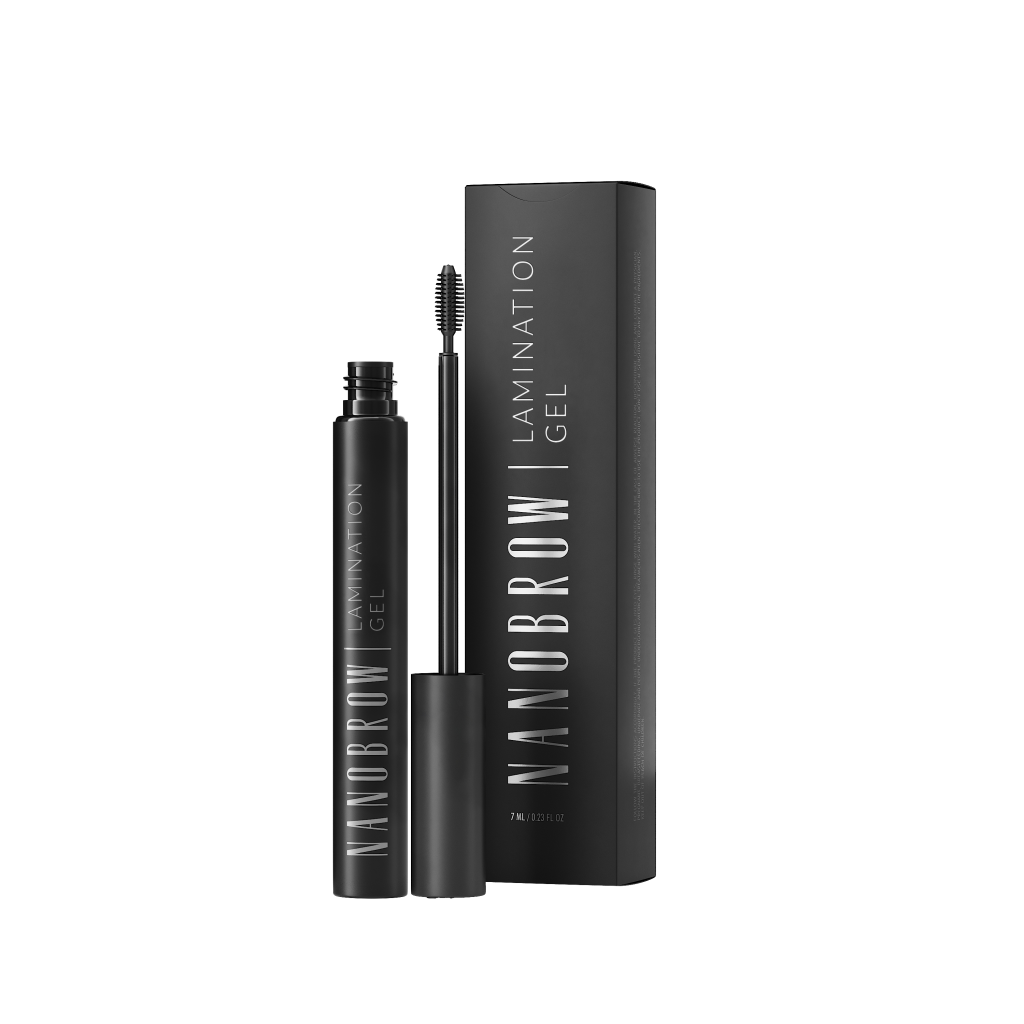 Eyebrow gel is available in shades:
It's appreciated for its great effectiveness and fantastic end results in makeup: the cosmetic brushes, styles and keeps the hairs in check incredibly well and, according to numerous happy users, it's one of the most durable products with a long-lasting effect and great formula. It works just as good even after a few months of use: a guarantee of perfect makeup without clumps or stuck-together hairs.
Nanobrow Lamination Gel – is it worth buying?
Of course, it is! Brow gels are still the most popular cosmetics used for brow makeup. Not only do they define eyebrow arches and colour the hairs, but also shape and style them, giving the desired form and camouflaging the gaps. You need to know that brow styling gel Nanobrow Lamination Gel has an additional benefit – it contains precious nourishing ingredients that take care of the eyebrows' condition every day.
What caring ingredients is Nanobrow Lamination Gel composed of?
We can find two important elements in the composition. They both take care of your eyebrows on a daily basis! Povidone is a precious polymer which coats brow hairs with a microscopic, protective barrier and prevents them from drying and getting damaged. Castor oil, on the other hand, is one of the best cosmetic oils perfect for eyebrow hair care. It strengthens, boosts shine and accelerates hair growth.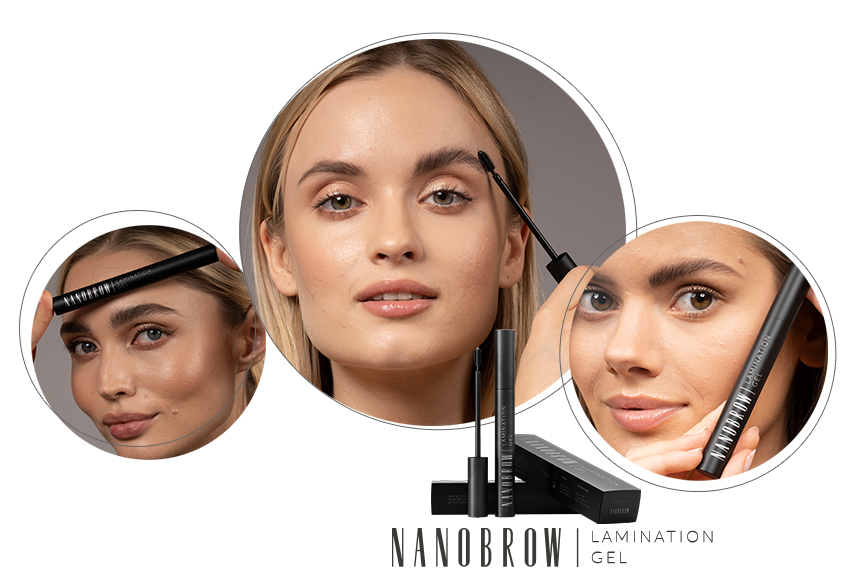 Nanobrow Lamination Gel – how to use it?
Brow styling gel Nanobrow is multi-purpose! You can use it alone on bare eyebrows with no makeup on, or – do brow makeup using pomade, pencil or brow powder first and then set the end result with a tinted or clear version of Nanobrow Lamination Gel. Makeup minimalists tend to go for the transparent version to simply comb and give their eyebrows a nice shape. Coloured variants will be useful when you prefer a more expressive look.
How to remove Nanobrow Lamination Gel?
Some women worry that a brow gel this long-lasting will be difficult to remove. It turns out that it's not complicated at all: all you need is a good makeup remover. The Nanoil brand took care of this aspect, so make sure to check out their great micellar water: Micellar Makeup Remover. It's a product that will handle every face and eye makeup without effort and with no need to harshly rub the skin. It works well in getting rid of cosmetic residue, dirt, dust or sebum, but is mild for the skin. Go to www.nanobrow.us and see what surprises wait for you on the website!
Wyświetl ten post na Instagramie