How to be up to speed with all the trends? Metallic DIY make-up
In the upcoming Spring/Summer 2017 season the top trend will be metallic and shimmering make-up. This is the trend endorsed by all the greatest fashion designers and stylists. If you as well want to feel like a model from the Paris catwalk or you just like to look beautiful, perform the metallic make-up. There is nothing simpler than that.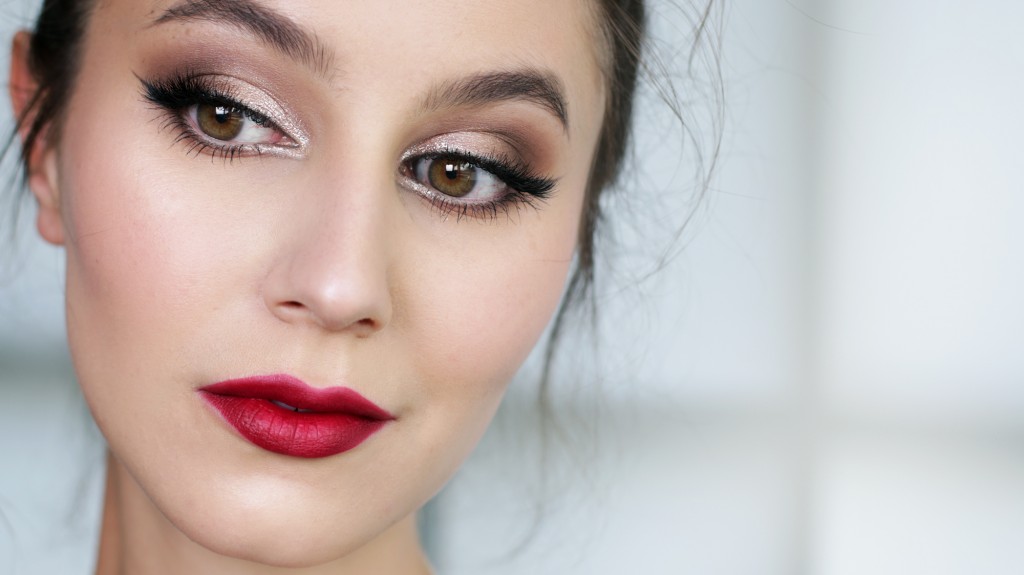 What cosmetics should you use?
To perform metallic make-up use cosmetics of well-known brands: Urban Decay or Make Up For Ever. Try also Rimmel, Astor or Dr Irena Eris. Perfect are going to be shimmering pencils and eye liners. You can also use eye shadows with pearly finish. All the cosmetics with brocade are great solution as well. Use both cosmetics with loose and creamy texture. What is more, truly revolutionary way is to apply on eyelids pressed eye shadows or brocade pigment.
How to perform metallic make-up?
Start eye make-up with application of black or dark brown line on the water line. Then administer black or brown mascara. If you wish, you can treat upper eyelid with black eye liner and execute some feline flick. Only then proceed with brocade or metallic eye shadows. Remember that these products are also suitable for smoky eyes. Shimmering eye shadow or bright pigment can be applied also on the line you drew before. What is more, metallic cosmetics can be applied both wet and dry. If you have more time that you can dedicate for make-up, use tweezers and apply some shimmering diamante.
Shimmering eye shadows, this upcoming season, are going to be unique decoration for… eyebrows. Application with a flat brush right under the brow ridge will look stunning. If you want to make your eyes look optically bigger, use cosmetic in light colour. And how should you apply your make-up for the party? Just tap in the golden pigment in the upper eyelid and apply some mascara. Always remember to first administer eye shadow base, so that the entire make-up hold as long as it is possible. Curious solution is application of brocade pigment under the lower eyelid and on the… cheeks. Unfortunately, this make-up is not recommended for everyone. It will be brilliant for the wild party or as an addition to an extravagant outfit.