Brow Makeup Imitating Microblading? Check Out The New Nanobrow Microblading Pen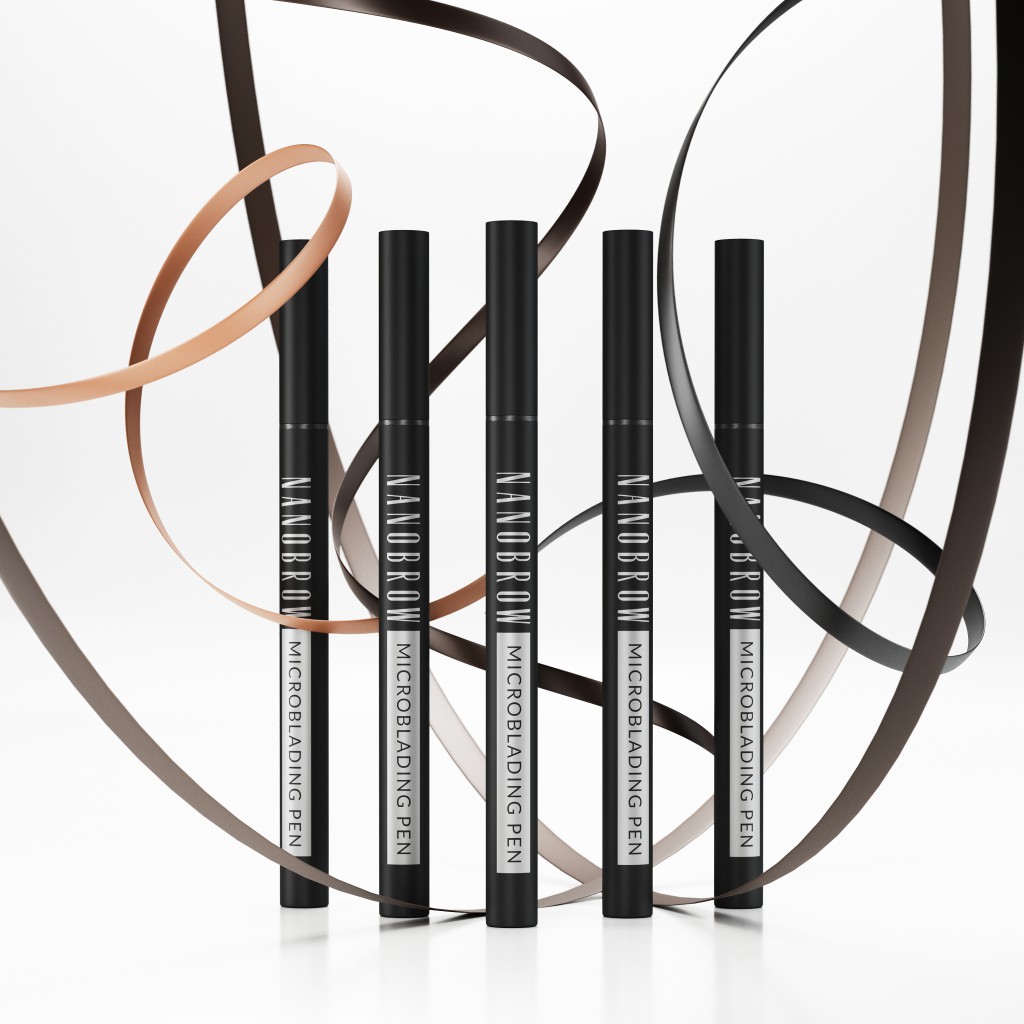 Eyebrow pen with a microblading-like effect? Until now, these phrases were contradictory! But if you dream of brows that look microbladed but without painful tattooing, meet Nanobrow Microblading Pen – an innovative brow pen. The only one with such a thin tip. It's literally every makeup artist's dream!
What does Nanobrow Microblading Pen look like?
The method of eyebrow reconstruction using the feathering method, i.e. brow tattoo, also known as microblading is no longer fashionable! Women are fed up with constant touch-ups and pigment turning green after a while (it changes color after two years), pain, and cost, as the procedure is not cheap. It's time for a different and painless "tool" which allows you to craete makeup that looks just like microblading. We are talking about Nanobrow Microblading Pen. Have you already heard about it? It's a modern and precise brow pen with a needle-thin tip. The tip is flexible as a feather and allows you to create hair-like strokes, filling in gaps and making the brows look fuller. And you can achieve all this with regular makeup!
Nanobrow Microblading Pen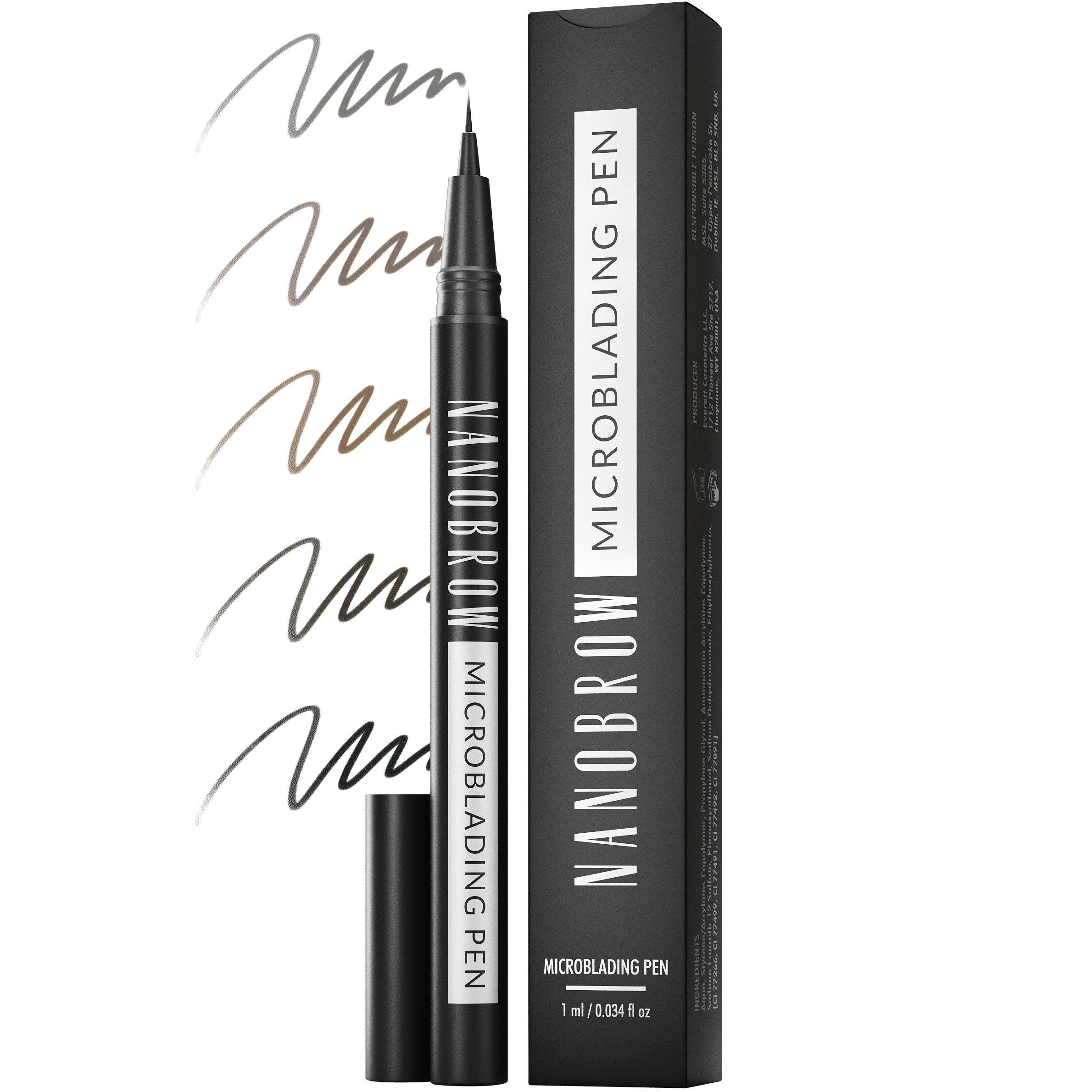 Product available in colors:
Nanobrow Microblading Pen – who is it for and what makes it worth having?
Eyebrow makeup with this pen is basically for everyone! It will be loved by owners of sparse brows, lacking definition, which need reshaping and extra volume. It is also perfect for owners of asymmetrical eyebrows, or for anyone after the chemotherapy treatment who has lost their eyebrows. The Nanobrow brow pen can make them look fuller and is a great support for a good brow serum. Nanobrow Microblading Pen helps create the effect of full and proportional eyebrows. It is precise and ultimately long-wear. Makeup based on the method of drawing hair-like strokes doesn't have to be tricky or difficult: with this pen, you can do it quickly and easily and create super trendy brow looks!
Nanobrow Microblading Pen – reviews. Is this a recommended brow pen?
This is a much-loved and popular eyebrow pen as it ensures the greatest precision in brow makeup. Women have fallen in love with the amazing eyebrow-thickening effect. Makeup done with the Nanobrow Microblading Pen looks like you've gained extra brow volume in your arches! This is a popular brow pen, also appreciated for the beautiful, refined, and well-thought-out shades it's available in. No shade of the Nanobrow brow pen is accidental and each one looks beautiful on the eyebrows! The Nanobrow eyebrow pen gets glowing reviews, testifying to its quality and excellent makeup results!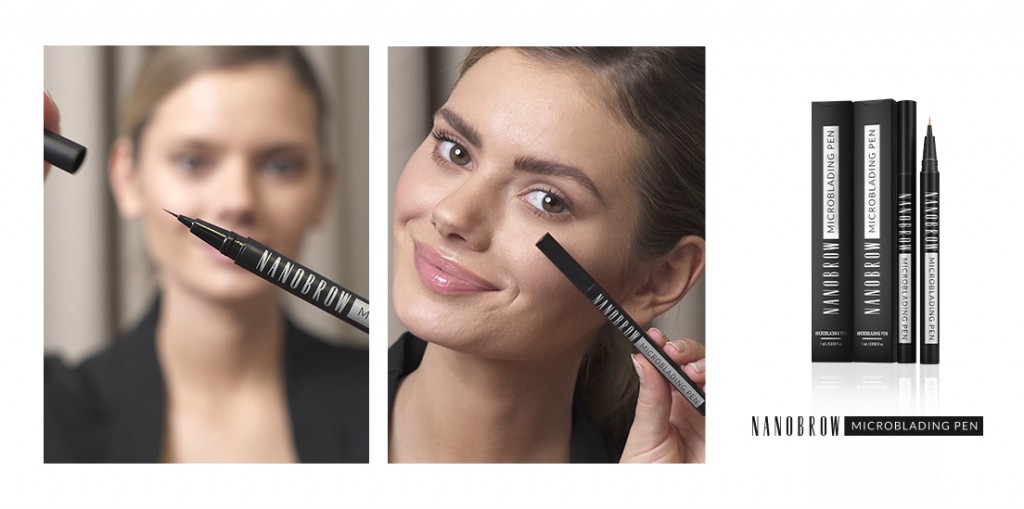 How to fill in the eyebrows with the Nanobrow brow pen?
Although a brow pen is not a typical well-known and popular brow makeup product yet, with a little practice it can turn you into a professional in eyebrow makeup! The effects you'll get are worth the patience and some practice, but we believe you'll do just fine one hundred percent! You just need to grasp the method of creating thin lines between your natural brow hairs. Draw them by pointing the pen in the direction in which your hairs usually grow. That's how you can get that dazzling thickening effect on your eyebrows! When the marker dries, you can additionally apply a bit of brow powder on your brows. Also, remember to shake the pen thoroughly before use: then the pigment can coat your eyebrows evenly. Are you ready for a makeup revolution? Learn more about the product: www.nanobrow.us