You Are Not Gonna Believe What Eye Serum Is Able to Do!
Everybody knows eye creams very well but have you heard about eye serum? It turns out to perform skin-care miracles and is recommended by cosmetologists. As far as effects go, serum is around ten times better than a cream! What makes it so extraordinary? Find out what eye serum does and how it is going to help you nurture the under-eye skin.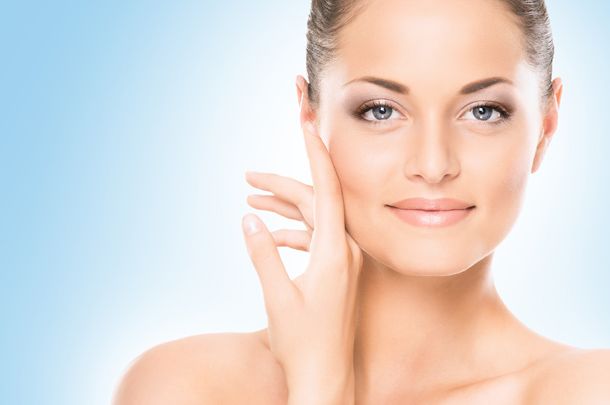 What is an eye serum?
Eye serum is a lightweight, fast-absorbed product that cares or, to be more precise, repairs and corrects the delicate skin under the eyes. Eye serum is similar to facial serums. The biggest difference is the container that most eye serums come in: so-called pens that hold lightweight, conditioning gel, fluid or gel-like cream boasting perfect absorption.
What does an eye serum do?
It works intensively thanks to a high concentration of nutrients, just like face serums do. Both products are made to strongly enhance deep layers of skin. Eye serum seems to be a must since the skin under the eyes is extremely fragile. Serum is powerful enough to fix damage and replenish collagen in skin cells thanks to penentarting more deeply than eye creams.
Serum vs cream
After reading that you probably wonder if your eye cream is useless. Of course it isn't. Serum works only in the dermis while cream conditions the epidermis shielding skin from damage and UV radiation. That is why both of them are essential and make a perfect match: first use serum on clean skin and follow with a cream.
How to choose the best eye serum?
If you are searching for the best eye serum, remember the composition matters the most: lots of natural substances and active ingredients mean lower risk of irritation and more benefits for your skin. The best serum must be fast-absorbed but it mustn't overburden the skin, leave a sticky coating or contain comedogenic substances. Antioxidants are welcome.
What does the best eye serum contain?
Don't settle for less as far as the ingredients go. Active substances make up the key element of your serum. So, look for hyaluronic acid, caffeine, peptides, arginine, essential vitamins (A, E) and fatty acids. Cucumber and eyebright extracts are welcome too.
Once you find the best eye serum – what benefits do you get?
Effective repair of delicate eye skin.
Slower aging process.
Smooth, plump skin.
Perfect hydration in the dermis.
No puffiness.
Rested-looking eyes.
Less noticeable fine lines.
Elasticity boost.
Remember that a quality eye serum is the secret to flawless skin around the eyes. Choose it carefully and use it regularly to hold up the occurrence of lines and enjoy a youthful look the longest possible.