Skin care hits: TOP 6 uses of Nanoil Argan Oil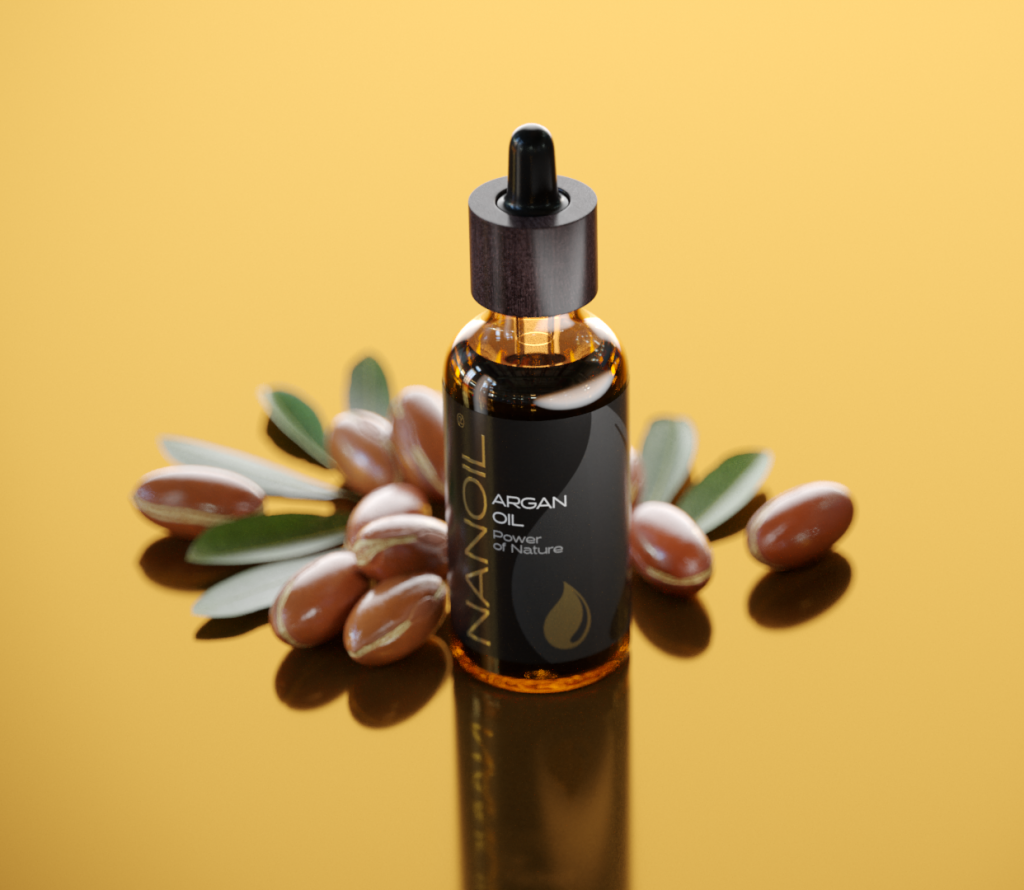 Skin care hits: TOP 6 uses of Nanoil Argan Oil
Looking for an all-purpose beauty product that will stay with you for a long time? Meet Nanoil Argan Oil, hailed as a skin care sensation. It's a multi-tasking natural skin care product. It's pure, unrefined and cold-pressed argan oil with no harmful additives. Find out how you can use it!
There's a reason why argan oil is also known as the liquid gold of Morocco. It's a natural extract from the fresh nuts of Argan trees, that provides a range of skin care benefits. It can successfully replace many drugstore cosmetics of questionable quality. It's free of alcohol, parabens or synthetic dyes. Get to know the organic Argania Spinosa Kernel Oil.
TOP 6 uses of Nanoil Argan Oil
No. 1 | For hair oil treatment
It's suitable for all hair types! It has been known for a long time that hair oil treatment can bring spectacular results – provided the oil is well chosen. Nanoil Argan Oil works for everyone, regardless of whether your hair is curly, oily, dull, normal or dry. Argan oil conditions both hair and scalp. It makes your hair grow like crazy and makes it shiny, pleasant and easy to style.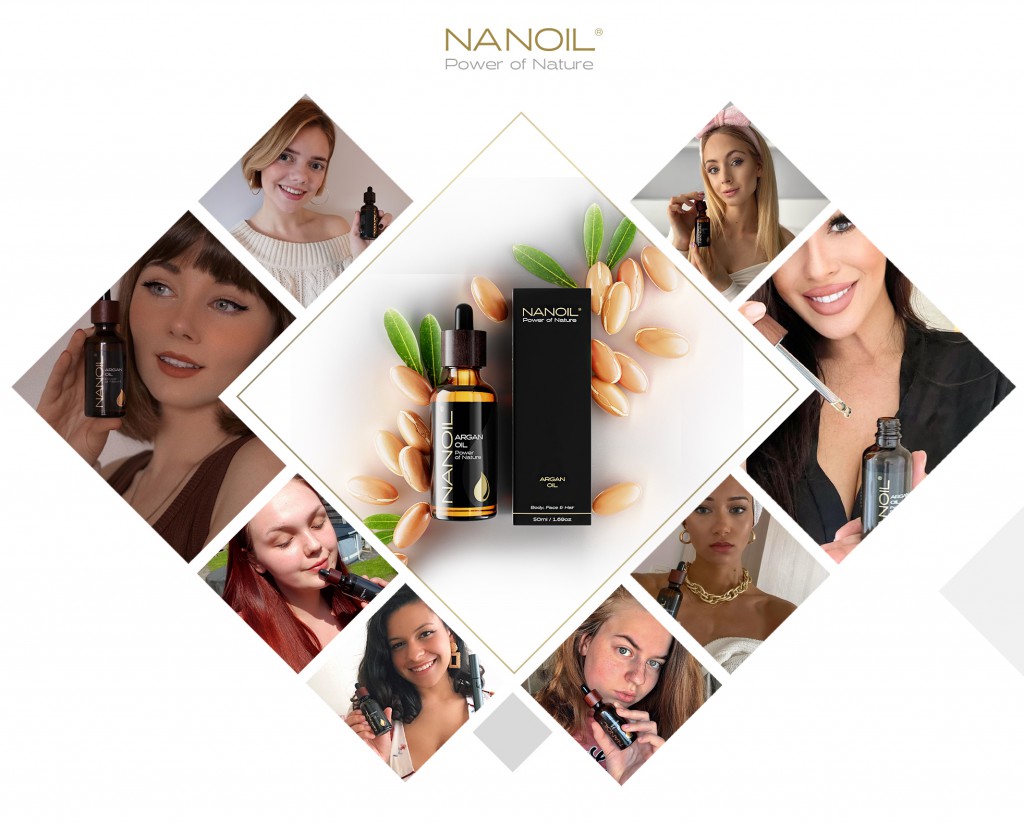 No. 2 | For anti-cellulite massage
Do you struggle with orange peel skin or stretch marks? Nanoil Argan Oil can deal with it! Apply a small amount of oil to your skin and massage the affected areas. You can intensify the effect by using a massage glove or a roller. After just a few treatments, you will notice that your skin has become smoother and firmer.
No. 3 | As a pre- and after sun lotion
The soothing properties of argan oil make it great for protecting your skin before going to the beach or sun exposure. It's a perfect cosmetic for holidays! The butyrospermol works as a natural sunscreen that prevents irritation and conditions the skin comprehensively. It soothes sunburn and prevents further irritation. Liquid gold is the best cosmetic you can take with you on holiday.
No. 4 | For face cleansing
Have you heard of the Oil Cleansing Method (OCM)? It's currently the trendiest face cleansing method. Oils can dissolve oily impurities, leaving your skin smooth and pleasant. No more imperfections! Oils can deal even with waterproof and heavy makeup. It works best when mixed with base castor oil. This ritual can significantly improve the condition and suppleness of your skin and prevent blemishes and acne.
No. 5 | As a nail conditioner
Do you have brittle and weak nails with a tendency to split? Gel manicures have completely damaged them? No need to buy specialised varnish conditioners full of harmful ingredients. Nanoil oil conditions both nails and cuticles. It nourishes, softens and regenerates damaged nails in no time! Simply rub the product into your nails and cuticles every evening and you will quickly notice spectacular results.
Wyświetl ten post na Instagramie
No. 6 | For lash and brow care
It's the perfect natural conditioner to get XXL lashes and thicker and darker brows. If your hairs are in poor condition, rub argan oil into them daily. You can use a clean mascara brush to apply it. You will quickly notice that the product has strengthened and nourished them, as well as protected them from damage and falling out.
Learn more about the product: www.nanoil.us.
---