Nanoil Keratin Mask: Lovely Hair, Finally!
Are you fed up with your ruined hair looking awful, dull and unruly? You keep looking for products that will really improve it? With a Nanoil Keratin Mask, you can say goodbye to hair damage and throw all product fails away. See the effects that the treatment will give you. Here's the secret to lovely hair!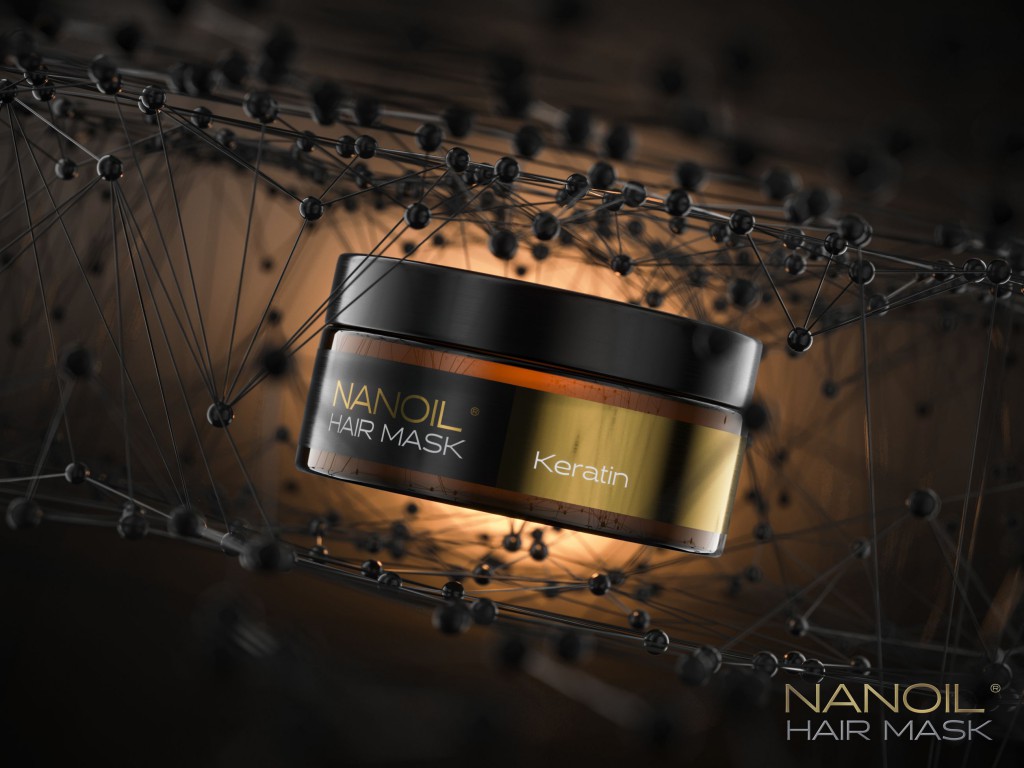 Hair Care Must-Have: Effect of Keratin
Keratin is definitely the best-known hair care ingredient. The popularity has a reason: it is a protein that builds the hair. Did you know that our hair and nails are built of keratin? When its amount is optimal, then the hair is resilient, strong and consequently looks nice. Once its level starts dropping, the strands get weaker, thinner and more prone to damage. Now, you see why keratin is a must-have.
Nanoil Keratin Mask: Secret to Gorgeous Hair
What type of product works most intensively and brings the best results? There can only be one answer: it's a hair mask. You smooth it across the lengths and leave it in for approx. 20 minutes so it has enough time to really nourish and repair the strands. Good-quality keratin builds into the cuticle fixing damage for healthier, better-looking and more resilient hair. This is exactly what the Nanoil Keratin Mask does. It is the secret to strong and fabulous tresses!
Nanoil Keratin Hair Mask: Ingredients
The formula of this mask has been designed for the best conditioning effect. The top-quality keratin is combined with panthenol. What properties do the components have?
Hydrolyzed keratin: it guarantees prettier, healthier and stronger hair. Because keratin is the hair-building ingredient, it repairs and strengthens like no other substances. The hydrolyzed version can reach the deepest parts of hair. It is the most popular and highly-appreciated hair care ingredient.
Panthenol, aka pro-vitamin B5, is a popular ingredient so you probably know it strongly nourishes and makes hair wonderfully shiny but did you know it also upgrades the performance of keratin? Together they make a perfect match for deeply-nourished, more resilient hair.
Nanoil Keratin Hair Mask: Directions
How to use Nanoil Keratin Hair Mask for best effects? The application is very easy: you just need to wash the hair, gently squeeze out the excess water and smooth the mask along damp strands: because it is lightweight and cream-like, it won't drip off or weigh hair down. Letting it sit for 15 to 25 minutes is enough. Afterwards, you simply wash it out and style the hair as you like.
Effects after Nanoil Keratin Hair Mask: when can you expect them to appear?
The hair will be smoother, shinier and softer after just one use. Brushing and styling routine will be effortless. With next uses, the mask builds the hair strength, nourishes, and makes the strands resistant to damage. The Nanoil Keratin Hair Mask intensively repairs the structures, reduces breakage and splitting, as well as boosts resilience.

Nanoil Keratin Hair Mask: Good Value for Money?
We all know that user reviews matter enormously. The more happy consumers, the more we trust the product will work out well for us too. The Nanoil Keratin Hair Mask gets high opinions because of its effect on hair, guaranteeing great results and professional hair care at home. Let Nanoil turn your hair around – make it look more lovely than ever before!
If you like, you can read on about the keratin mask and other wonderful products by the brand on www.nanoil.us