Nanobrow Micellar Makeup Remover 7 Reasons That Make It Iconic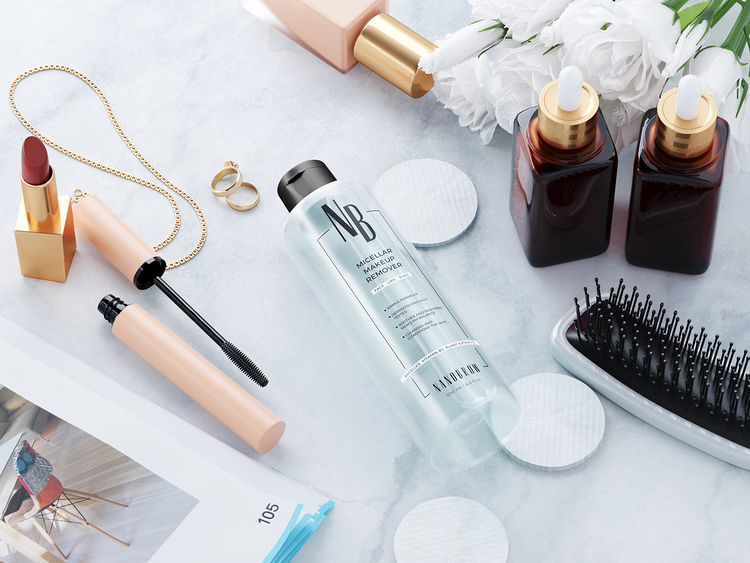 Beautiful and conditioned skin should be, above all, properly-cleansed. Cosmetologists and dermatologists are well aware of this, and that's why they advise choosing makeup removers carefully. How to find the best makeup remover that cleanses and conditions your skin at the same time? Discover the iconic Nanobrow Micellar Makeup Remover, a makeup-removing liquid that takes your skin care routine to a new level!
There are many micellar makeup removers available nowadays, but only one with such excellent conditioning properties and properly balanced nourishing ingredients that expertly take care of your complexion! There are millions of reasons to have Nanobrow Micellar Makeup Remover as it is recommended by millions of happy users. Let's find out the most important benefits of this makeup remover!
Nanobrow Micellar Makeup Remover – benefits. What makes it worth the hype?
1. Precise cleansing
Tiny micelles trap cosmetic particles with high precision, but also combat dirt, dust, sebum, and any impurities that settle on your skin during the day. It's not only a regular makeup remover but also a detox for your skin.
2. Micellar Makeup Remover – perfect for face, eye and lips cleansing
This liquid is suitable for all skin types and ages. It doesn't dry your skin and doesn't leave the unpleasant feeling of tight skin. It simply delivers 100% smooth and perfectly cleansed and moisturized skin.
3. Niacinamide
This precious skin care ingredient protects the skin from blemishes and brightens skin tone thanks to its anti-inflammatory properties. Niacinamide promotes skin regeneration, including acne-prone skin struggling with imperfections,
4. Pomegranate
It's one of the most valued botanical antioxidants. It maintains the youthful appearance of the skin and delays wrinkles.
5. Precious aloe extract
This is a perfect plant-based antioxidant and moisturizer, which additionally helps to cleanse the skin. It moisturizes and nourishes with the power of precious amino acids and vitamins while restoring the proper pH levels!
6. No rubbing required
This liquid is super effective and quickly gets rid of cosmetics and impurities, without harming the skin. Simply soak a cotton pad in the liquid and press it to your skin – Micellar Makeup Remover will take care of the rest!
7. Great efficiency
This liquid is super effective and just a small amount is enough to wash away even long-wear cosmetics! with strong coverage. At the same time, it's gentle on the skin and the delicate eye area and safe for contact lens wearers. The liquid is very comfortable, has a non-comedogenic formula, and doesn't leave a sticky finish.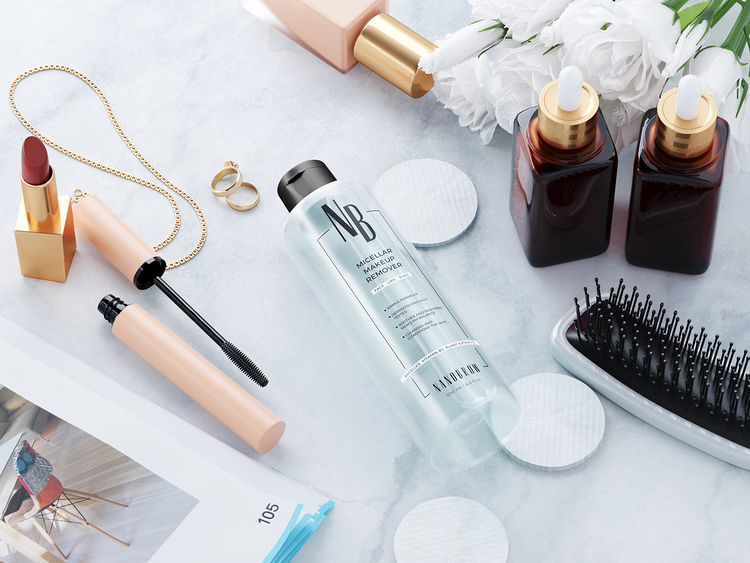 Where to buy Nanobrow Micellar Makeup Remover?
You can buy the liquid easily from the producer's website. Go to www.nanobrow.us and order your Micellar Makeup Remover with convenient home delivery or to any point you specify.