Nanobrow Lamination Kit – a unique brow lifting and lamination set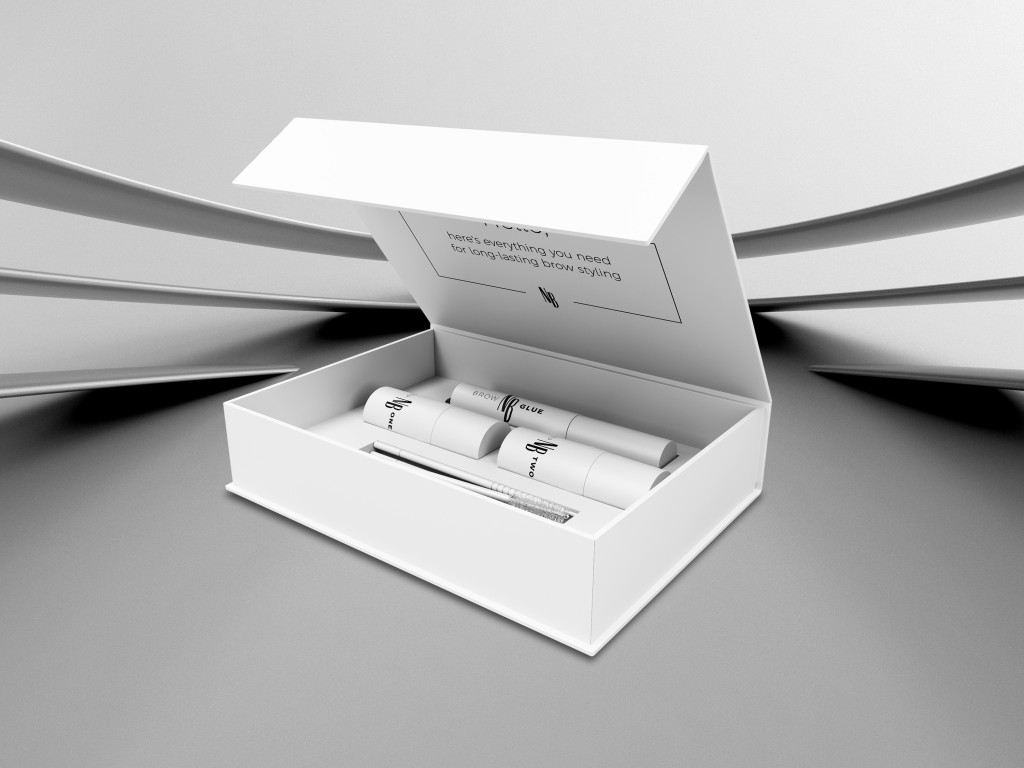 If so far you have been struggling with brow makeup, it's time to say to yourself: stop! Go for something that really works and will make your eyebrows look perfect every day. Seems impossible? You're going to change your mind when you discover the power of the Nanobrow Lamination Kit!
Does the brow styling always have to be so tiresome? Perhaps it's a matter of choosing the right products that will let you get rid of your problems in a few moments?
Get to know Nanobrow Lamination Kit and see for yourself that the dream of beautiful eyebrows can become a reality – without spending money on expensive procedures!
This brow lifting and lamination set will work for home use as well as in professional beauty salons. How effective is it? How to laminate your arches step-by-step at home? Is eyebrow lamination really that useful? Get to know the answers by reading our article!
Brow lamination at home with Nanobrow Lamination Kit
There are a lot of situations in life when you have to compromise but it's not necessary for the case of brow makeup with the Nanobrow Lamination Kit. This remarkable set takes care of your hairs just like a professional would and makes you feel extremely special.
Forget about touch-ups for several weeks to come thanks to the unique formula that stands out with its amazing long-wear performance.
Nanobrow Lamination Kit – A brow lamination kit for beauty salons and home use.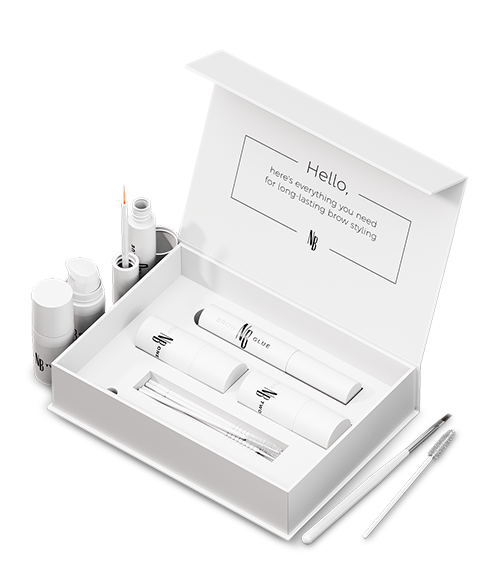 Product details, the formulas of individual solutions, and info on how to order the kit are available at www.nanobrow.us
This eyebrow kit will last up to 10 uses and the effect of a single lamination will last up to 6 weeks.
Are your brow hairs growing in all the wrong directions? Want to eliminate gaps and patches? Perhaps you care about adding the perfect definition? No need to choose only one – all of these desires can be a reality!
Your eyebrows will be visibly fuller and thicker as well as filled in. What's more, you can shape them as desired with little to no effort. Ready for a change for the better?
Laminating your eyebrows with Nanobrow Lamination Kit – step by step
Good news: you don't need any special skills! All you need to remember are the six steps which are very simple to do and don't take too long.
Here are the six steps that will make your dream of beautiful eyebrows come true:
Remove any makeup from your eyebrows precisely and degrease them.
Apply a small amount of glue using an applicator (bottle: glue). Wait 25-50 seconds.
Use the brush from the kit and apply the lifting lotion to your hairs.
Leave the product on for 5-8 minutes, then remove it with a dry cotton pad.
Apply the last solution (bottle: step 2) using a brush. Wait another 5-8 minutes. Remove the solution with a wet cotton pad.
Brush through your eyebrow using a spoolie.
All done! Look in the mirror and start admiring beautifully-accentuated brows for up to 6 weeks! Use the kit for ten single uses!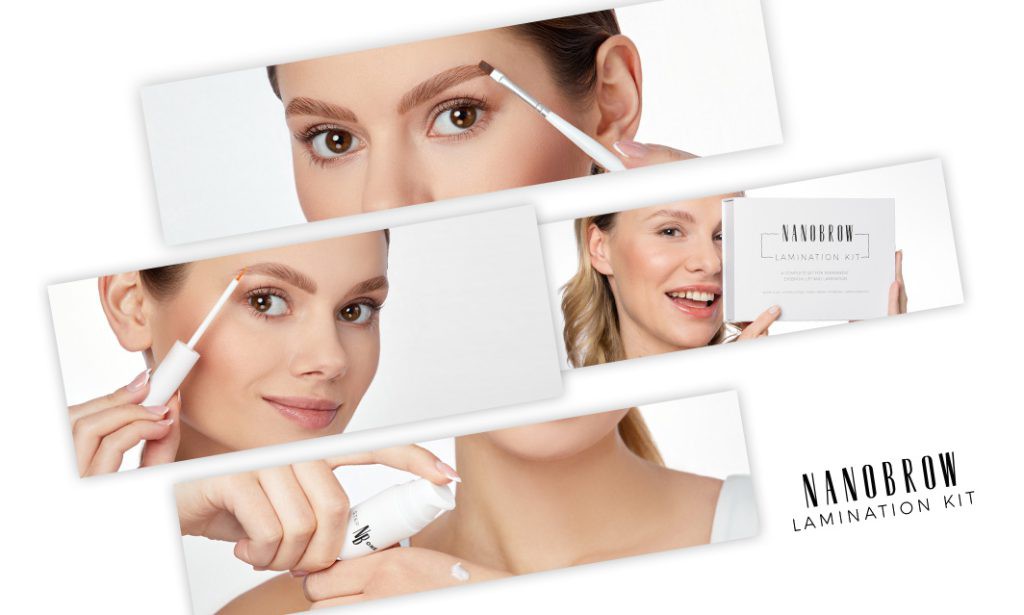 Who is Nanobrow Lamination Kit for?
Nanobrow Lamination Kit is a brow-lifting kit that's been created for those who want to feel beautiful. No matter if you're just starting your makeup journey or perhaps you're a professional looking for the perfect set for your beauty salon, Nanobrow Lamination Kit will work perfectly for you and provide a wow effect lasting for up to 6 weeks!
This eyebrow laminating kit is suitable for all eyebrow types – whether they tend to curl at the ends or are full of unwanted cavities. Importantly, those with sensitive skin can go for it, as the eyebrow lamination products included in the kit are non-irritating.

Forget about touch-ups and enjoy dreamy eyebrows thanks to Nanobrow Lamination Kit.
Check it out at www.nanobrow.us. You'll be surprised how fast you're going to fall in love with the effects Nanobrow Lamination Kit delivers!