Home
>
Cosmetics
> Nanoil Heat Protectant Spray – the Greatest Thermal Protection Which Doesn't Weigh Hair Down
Nanoil Heat Protectant Spray – the Greatest Thermal Protection Which Doesn't Weigh Hair Down
Do you use heat protectants and don't like rich oils in such formulas? Are you searching for a product that will protect from heat without weighing hair down with a greasy coating? Choose Nanoil Heat Protectant Spray! It's a great primer for heat styling, gentle on hair and merciless to extreme temperatures!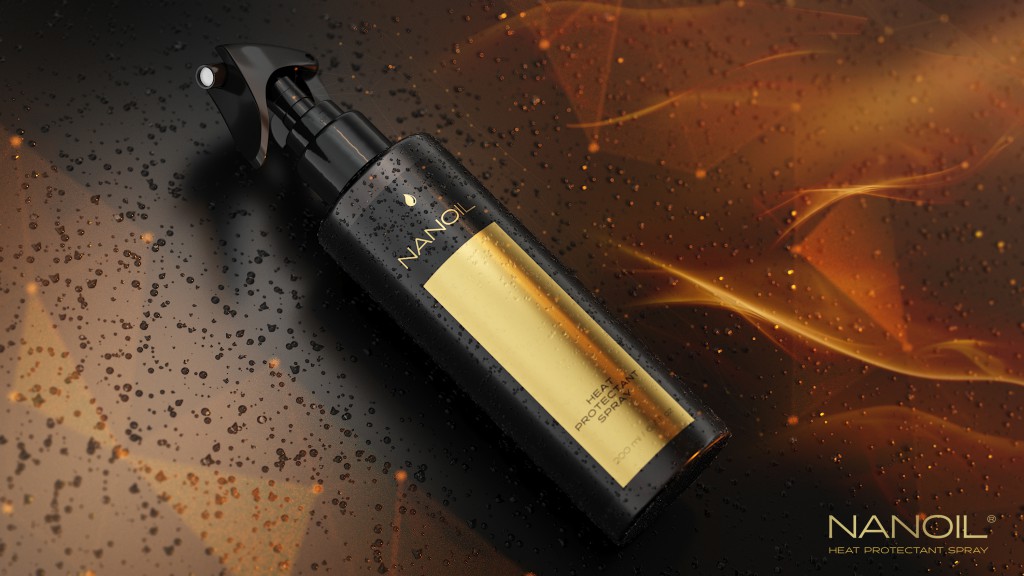 Nanoil Heat Protectant Spray – your hair deserves to be safe and sound!
Did you know that not only hot plates of a straightener cause damage to your hair? Even a warm airstream from a dryer, a curling wand or the sun do that. You should shield it to stave off breakage and dryness. To keep hair from getting brittle and coarse, choose the Nanoil's heat protectant. The greatest thing about this delicate and lightweight spray is its non-greasy texture so you don't need to worry it will weigh your strands down like most styling primers. The Nanoil Heat Protectant Spray is formulated without comedogenic oils but is rich in substances that brilliantly guard from damage and loss of water. Liquid silk is a precious component in the product because it stores water inside the hair as well as seals the cuticles to add smoothness and shine.
A one-of-its-kind heat protectant for hair
Nanoil Heat Protectant Spray works well on all hair types. It's non-overburdening even if you use it on easily weighed-down, heavy hair. You just spray it on before blow-drying or heat-styling to provide hair with excellent protection from extreme temperatures (even 430℉/220℃!).
Nanoil Heat Protectant isn't like other thermal protectants for hair: it doesn't weigh hair down so you can reapply it many times during the day, for example on a hot day on the beach. The product has even more to offer: it keeps your hairdo lovely by adding shine, softness and staving off frizzy or static flyaways.
Nanoil Heat Protectant Spray for protection and silky-smooth hair
With this spray you can be sure your hair will be fine – the spray is weightless and invisible even when it's used on dark hair. It doesn't leave a greasy film or stiff, unbrushable coating. Instead, hair stays voluminous and isn't sticky or unnatural-looking. It looks healthy, shiny and feels soft. Natural silk proteins infused into the spray not only beautify but also strengthen and nourish the hair, keeping its color vivid.
Reviews of Nanoil Heat Protectant Spray
Millions of women have already chosen the heat protectant from Nanoil. They rate it for maximum protection, but also for the beautifying effect of smoother, softer and more glossy hair.
Nanoil Heat Protectant Spray gets the highest ratings among many hair primers. It eases styling and detangling, is pleasant to use, non-overburdening, and long-lasting. On top of that, it has a very attractive price. The amazing scent will impress you too for sure.
How to use this heat protectant?
A well-designed atomiser will easily spray the weightless mist on your hair. Use it on damp hair after washing or dry hair, and then move on to your regular hair styling routine. Nanoil Heat Protectant Spray proves that thermal protection doesn't need to be time-consuming. Check it out on www.nanoil.us and learn how to make your hair better. Place an order with convenient home delivery!