6 Best Anti-Redness Serums to Try Out Now!
Skin that is prone to redness and spider veins needs to be exposed to the treatments that bring relief, improve skin's appearance and at the same time leave blood vessels stronger. In this article you will read short reviews of six face serums that are proven to deliver these results to your easily-irritated skin. Read on to find out which product suits you better.
Redness-prone skin care tips
Let us start with listing a couple tips which are worth introducing into your daily ritual. As a result, the chosen face serum will give you even better results.
BEAUTY PRODUCTS Go for cosmetics designed specially for couperose and redness-prone skin. They are formulated with ingredients proven to give a wide range of benefits for reactive skin and weak blood vessels. Products with alcohol, parabens and silicones may increase the risk of spider veins and cause irritation, which is why it's better to avoid them.
HYDRATION Even though it may seem to be hard to accomplish, try to drink at least two liters of fresh water a day. If you don't like water, try some herbal tea. This will help to moisturize your face and combat one of the causes of irritation, which is dryness.
SUN PROTECTION Never skip applying a cream with SPF before leaving home. Use it every day, regardless of the season and weather.
DIET Cut down on eating spicy dishes and try not to drink hot drinks because they contribute to dilating blood vessels, causing spider veins and redness.
6 Best Anti-Redness Serum to Try Out Now!
1. Nanoil, Anti-Redness Face Serum
Size: 50 ml / 1.69 fl. oz
Key benefits of Anti-Redness Serum:
leaves skin stronger and less reactive
reduces the appearance of spider veins
erases facial redness
evens out skin tone
soothes irritation
delays skin ageing
reinforces the skin's natural barrier against irritants
The first place is taken by the anti-redness serum brought out by the well-known cosmetic brand – Nanoil. This is a water-based product, offering a lightweight and vegan-friendly formula. It penetrates quickly, leaving no greasy residues on the face, and therefore it can be applied prior to doing makeup. The effects it offers are mainly owed to four naturally-derived substances extracted from horse chestnut, linden tree, cypress and punarnava. Without spending much money, you get 50 ml of top-quality soothing serum, which you can use for several months.
For more information visit – www.nanoil.us
2. Caudalie, Vinoperfect Serum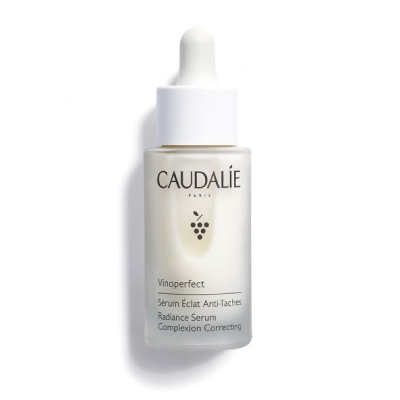 Size: 30 ml / 1 fl. oz
Key benefits of Vinoperfect Serum:
brightens skin
replenishes water to skin
erases discoloration
evens out skin tone
prevents sun spots
The second place is taken by the French brand Caudalie and its Vinoperfect Serum. Viniferine, which is a substance extracted from grape juice, is what makes this serum unique. Together with other constituents, the serum is said to work 60 times better than regular vitamin C face serums that target discoloration. Users like this product because of its refreshing fragrance and a lightweight, creamy texture. Even the packaging is worth mentioning because it's made of recyclable materials.
3. Origins, Mega-Mushroom Skin Relief, Advanced Face Serum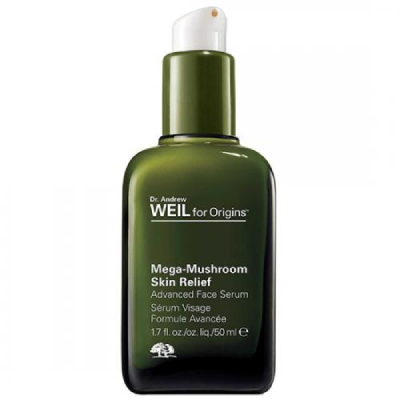 Size: 30 ml, 50 ml, 100 ml / 1 fl. oz, 1.69 fl. oz, 3.4 fl. oz
Key benefits of Mega-Mushroom Skin Relief:
lessens irritation
reinforces skin
refines skin's texture
reduces facial redness
replenishes water to skin
The third place is taken by a serum formulated with a number of naturally-derived ingredients, among which the most important are reishi mushrooms, commonly known as the mushrooms of immortality. The texture is quite thick, but it causes no problems with spreading the serum evenly all over the face. A word of warning to those who don't like scented cosmetics – Mega-Mushroom Skin Relief has an intensive aroma. Even though the price for the biggest bottle may be a little bit off-putting for some users, choosing the smallest option should be easier on the pocket.
4. Olehenriksen, Truth Serum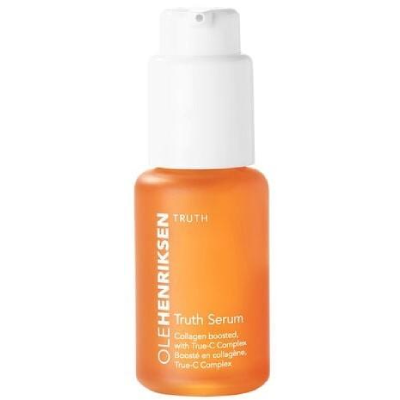 Size: 30 ml / 1 fl. oz
Key benefits of Truth Serum:
brightens skin
replenishes water to skin
improves skin's resilience
delays the appearance of wrinkles
soothes irritation
reinforces the skin's natural barrier against irritants
One of the best things about Olehenriksen serum is its ability to deliver an almost immediate skin brightening effect. That's why most users tend to apply Truth Serum in the morning, but it can also be used at bedtime. The formula contains citrus extracts that apart from removing discoloration, leave skin moisturized. The texture is quite thick, but it doesn't have any negative impact on the application. For better results, it's advised to use other Olehenriksen skincare products that belong to the orange series.
5. La Roche Posay, Rosaliac Ar Intense Serum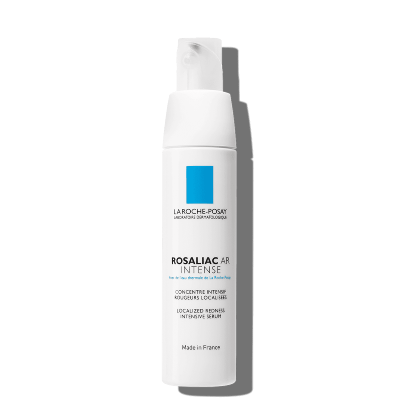 Size: 40 ml / 1.4 fl. oz
Key benefits of Rosaliac Ar Intense Serum:
strengthens the walls of blood vessels
reduces redness
prevents pigmentation
soothes irritation
minimizes the appearance of spider veins on cheeks
La Roche Posay Serum is designed to satisfy the needs of couperose and sensitive skin. The texture resembles gel and penetrates skin fairly quickly. The good news is that this serum is completely fragrance-free, which significantly reduces the risk of irritation. Another positive thing about this soothing skincare product is its low price. To improve the appearance of your complexion, you need to apply Rosaliac Ar Intense Serum on a daily basis, for several weeks.
6. Beauté Pacifique, Submersive Serum Paradoxe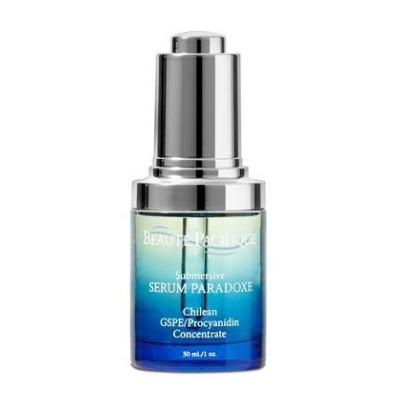 Size: 30 ml / 1 fl. oz
Key benefits of Submersive Serum Paradoxe:
seals blood vessels
reduces redness
prevents damage
aids in removing rosacea
rejuvenates skin
protects skin from the signs of ageing
smooths skin
Finally, an offering for those with couperose and mature skin. Submersive Paradoxe Serum is formulated with Chilean grape seed-extract that is in charge of erasing redness from the face. Vitamin E in turn keeps skin youthful-looking and promotes elastic blood vessels. Even though its design may be tempting, the high price and low availability may be discouraging.