Instantly More Fabulous Skin! How to Enhance the Look Fast?
A moment of relaxation which gives an extra beautifying effect is something that always boosts the mood. Get a super-radiant face for a big event and learn to stun others with healthy, wrinkle-free skin.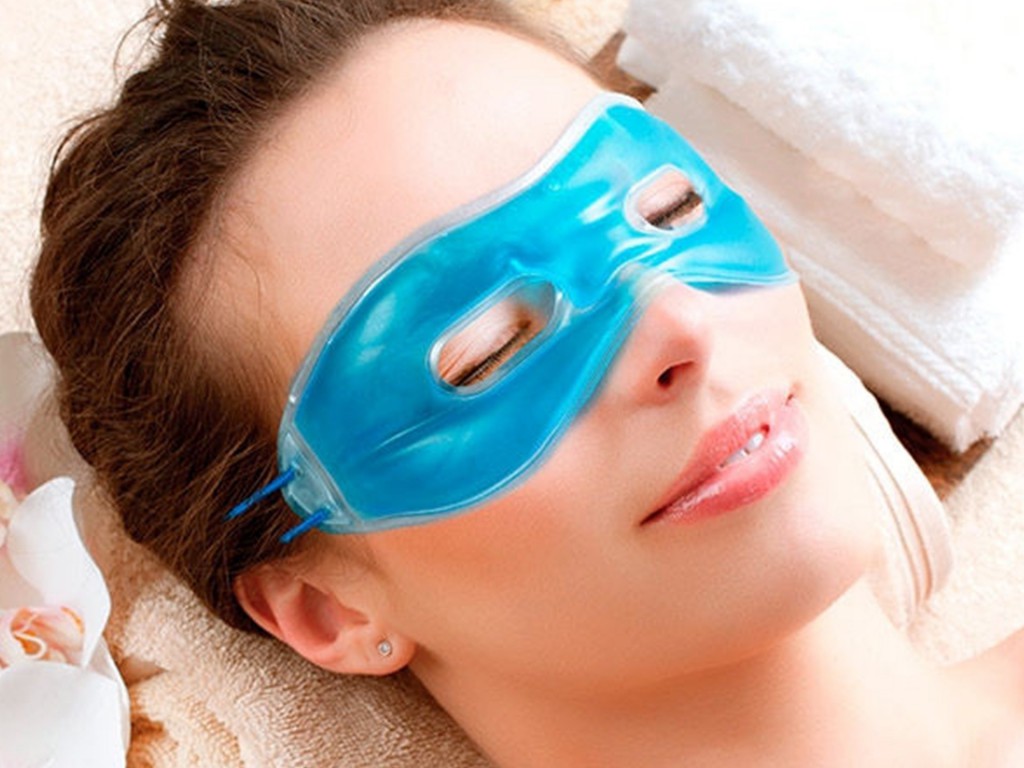 10-minute face steaming for an instant freshening effect
Even our grandmas knew this trick. It's an effective and really nice way to clear the skin as well as improve its plumpness and color. 10 minutes are all it takes to turn your dull, sallow face into radiant, healthy-looking complexion. It's possible because the warmth opens the skin pores so the toxins find their way out. A flawless face is what you get in exchange!
How to do face steaming? This is very easy. Get a bowl and a big towel. Boil some water. Pour it into the bowl and add some herbs your skin needs. Mint freshens up oily skin. Chamomile soothes dry skin while rose water relieves sensitive complexion. Now, lean your head above the bowl and cover it with the towel. Make sure the skin is fully clean so that the nutrients of the herbs can reach the dermis. After 10 minutes, use a skin toner and pat a moisturizer on.
Relaxing face mask to relieve tired eyes
Have you ever used gel face masks? There are also special masks for the eye area. This type of mask is filled with gel and you can reuse it. Before putting it on the eyelids, you keep it in the fridge for a few minutes. Use it whenever the eyes are puffy or you see the signs of tiredness and overworking. Keep it on the eyelids for 10 minutes – the puffiness and dark circles will be gone!
If you like, make this treatment give even better effects: apply some natural oil or hyaluronic acid on the skin and then put on the cool mask. By doing so, you stimulate the blood flow so the nutrients from the oil or acid will be absorbed better, giving you a more intensive conditioning effect.
An instant face-lift mask
This kind of mask works like a professional in-salon treatment. It perfectly moisturizes the skin, illuminates the face and plumps it up for less noticeable wrinkles. Such masks are usually enriched with pearl or gold particles to reflect the light and draw attention from the face lines.
Another product you can try is a sheet mask infused with nutritional substances. Of course you can do it yourself: take a clean piece of cotton material, cut out the holes for the eyes and lips, soak it in your favorite face serum and add a drop of vitamin A, C or E, and a natural vegetable oil you like the most. Put the mask on the face and let it sit for 10 minutes.
If you want to boost the effects, massage the face gently with a jade roller while the mask is on – the ingredients will be absorbed more easily. This way you get an additional plumping effect and keep lymph from accumulating.
A hydrating enzyme exfoliator with a beautifying effect
You may be taken aback but this is true: exfoliation is one of the most important skin-care stages and it must be done on a regular basis. This treatment clears the skin of dead epidermis: the blood flow is stimulated and the new skin – plumper and more absorbent – is exposed. By exfoliating the skin regularly you delay the aging process. Enzyme exfoliants are currently the best scrubs you can get. They are gentle on the skin because they are based on acids that remove dead cells without rubbing, and thus without irritations.
There are also exfoliants that both clean and nourish the skin because of collagen or coenzyme Q10 infused into the formula. Still, remember to use the exfoliant regularly to see the improvement: minimum once a week or even twice a week if your skin is extremely oily.