Ghasel Body Cream With Maltese honey – A Rescue For Dry Skin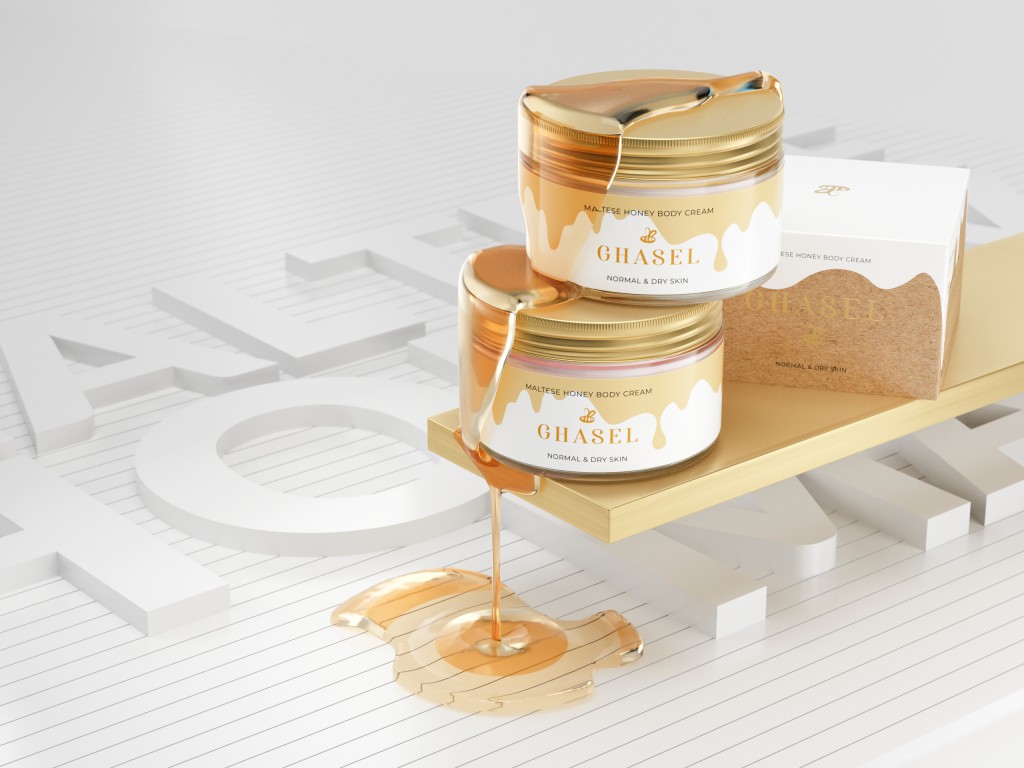 A skin care routine for dry skin can be really tricky. What can you do to provide your skin with the necessary hydration? In addition to hydrating the body from the inside, you should moisturize it using good body care products. Just like the Maltese Ghasel Body Cream with the world's best honey and many other great nourishing ingredients. Discover the body cream loved by the entire blogosphere!
Maltese honey – the best skin care ingredient!
The skin-beneficial properties of honey are invaluable! It owes them mainly to its rich formula. Glucose, fructose and water quickly penetrate the skin and deliver deep hydration. In addition, honey contains valuable enzymes, organic acids, flavonoids, quercetin and natural essential oils, as well as various mineral salts and vitamins, essential for the harmonious functioning of skin cells and properly conditioned skin. Maltese honey contains 80 to 90 percent thyme pollen, more than any other kind of honey in the world. This unique honey is the prime ingredient in Ghasel Maltese Honey Body Cream.
Regular use of
Ghasel Body Cream
ensures:
properly moisturized with no flaking,
a silky smooth body, free of irritation,
more supple, firmer and youthful-looking skin,
reduced stretch marks or cellulite.
The best formula! What does Ghasel Maltese Honey Body Cream contain?
1. Maltese honey
This thyme pollen-infused honey from the world's oldest apiaries perfectly soothes and regenerates the skin delivering the ultimate hydration and smoothness. It immediately increases skin comfort and combats dry and rough skin.
2. Shea butter
An emollient that works as a lubricant, without leaving a greasy film on the skin. Its light and pleasant formula is easily absorbed, leaving the skin smooth and protected from moisture loss.
3. Avocado oil
Also known as the oil of the seven vitamins, as it contains vitamins A, B, C, D, E, H and K, as well as beneficial fatty acids (omega-3, -6, -9), silicon, phosphorus, manganese and potassium. It's also rich in phytosterols, squalene, lecithin and chlorophyll. It's strongly rejuvenating and ideal for dry skin, lacking elasticity.
4. Calendula extract
Calendula extract is rich in flavonoids and carotenes. It promotes wound healing, soothes irritation and prevents dry skin. It has anti-inflammatory, antibacterial and antifungal properties.
5. Horse chestnut extract
Promotes skin regeneration and helps get rid of puffiness. It also prevents cellulite and stretch marks, improves blood circulation and improves skin detox.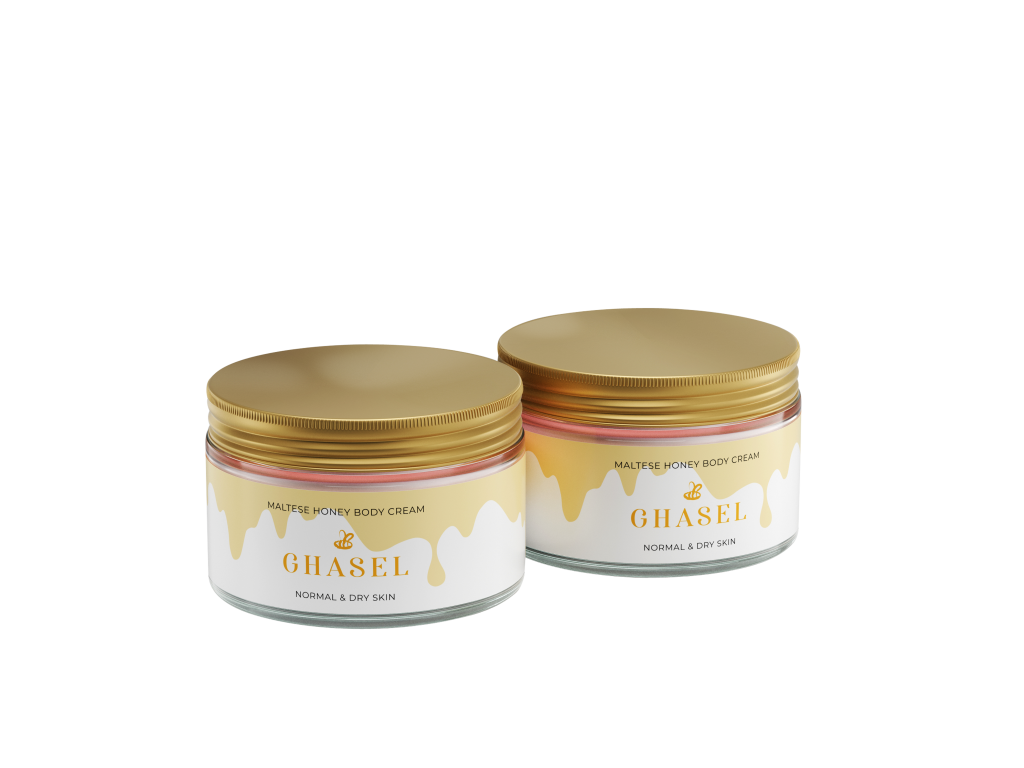 How does Ghasel Body Cream work?
This rich and nourishing body cream is perfect for moisturizing body treatments. Honey-based cosmetics are recommended for dry and dehydrated skin, lacking vitality. Regular use of Ghasel Maltese Honey Body Cream makes the skin softer and more supple. The product delivers a healthy glow and smoothness. The carefully-selected plant-based ingredients promote the skin's defense mechanisms and combat cellulite and stretch marks. Ghasel Body Cream also strengthens skin's resistance to harmful environmental factors and helps delay skin aging. The precious Maltese honey provides it with antibacterial properties, reduces the risk of scarring and promotes wound healing.
Enter the official website – ghasel.mt