How to apply blusher in the right way?
Blusher ensures charming appearance, refreshes the skin and what is even better, it can replace eye shadow. In a word, this is a universal cosmetic. Let's see how to correctly apply this product. Choose the best blusher for yourself.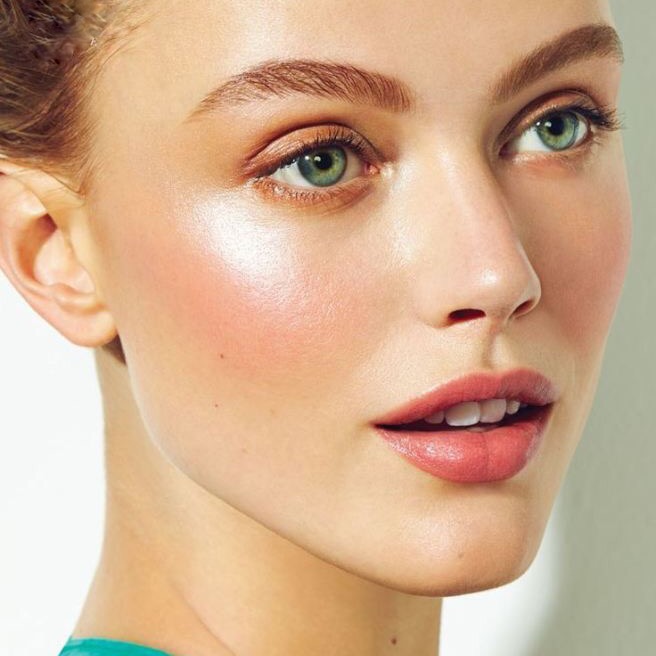 First apply foundation in a shade matching your skin complexion or a bit lighter. The cosmetic will even skin, camouflage all imperfections and extend the life span of the blusher. Remember to match the foundation texture with the skin type; it should contain nourishing properties. Next apply bronzer. In the summer you can apply a bit more of this cosmetic to emphasise the tan. Bronzer should be applied with soft bristle brush and when applying it you must create kind of number 3 shape. Start at the brow ridge, go around the eye and finish the application on chin, under the lips.
Time for the blusher. If you have oily or combination skin, choose pressed cosmetic. For dry or mature skin best is creamy or liquid blusher. Normal skin is recommended to use both formulas. Pressed blusher is applied with cone brush. With your finger or a sponge can be applied liquid or creamy blusher. Now, smile! Apply your blusher in the areas that are the most raised. Remember to rub the cosmetic thoroughly towards the hair line and blend it with the foundation.
Very important is also face contouring. For this type of fmake-up can be used blusher or bronzer. If your face have a square shape and you want to optically make it longer, then apply cosmetic along the jaw line. To make long face smaller, apply it on the temples. Round face will be slimmer if blusher is applied above the cheek bones. Contouring is not all. Right shade choice is also of great significance. For very light skin best is light blusher or shade of coral. A bit darker skin will look perfect with warm blushers and shade of apricot. Blusher with intense colour works best for dark skin.