Fluffier & Stronger Hair? Nanoil Hair Volume Enhancer Is Your Go-To
Creating head-turning volume in the hair seems to be unachievable for you? Are you fed up with spending long hours in front of the mirror trying to lift the roots, just to see the hair losing the volume shortly after leaving home? Enough is enough! Go for the XXL-size volume now! Reach for Nanoil Hair Volume Enhancer! Here's why you should do this.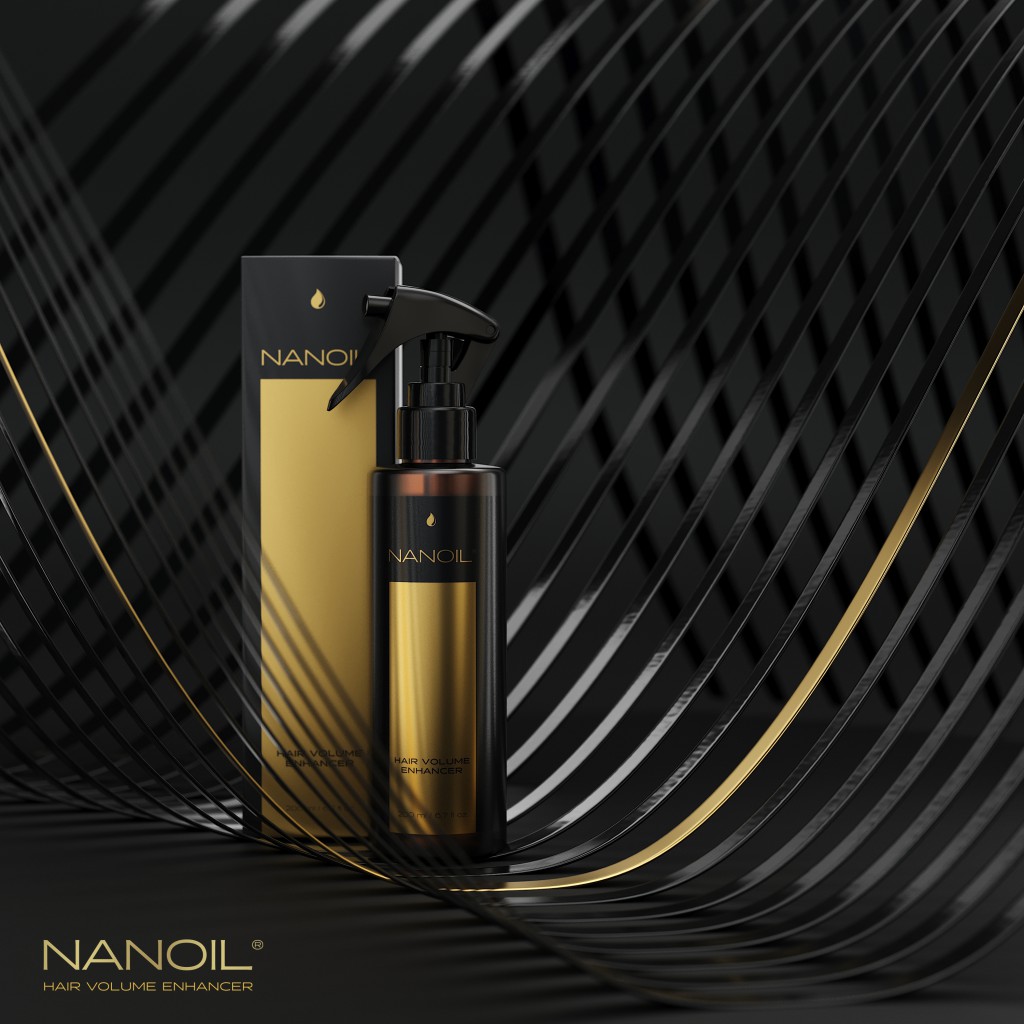 Nanoil Hair Volume Enhancer: 4 ways for bigger-looking styles
Do you want to style the hair effortlessly and pump in more volume that lasts the entire day? Grab Nanoil Hair Volume Enhancer and start creating stunning blowouts right away! However, if you're not sure where to start, check out our four ideas on getting fuller-looking styles.
IDEA FOR A FULLER-LOOKING STYLE NO 1: Fight for the volume before going to bed
That's the ideal solution for those who aren't early birds and find it difficult to do anything in the morning. The day before, prior to hitting the hay, damp the hair or just wash it. Let it air dry for a while and apply Nanoil Hair Volume Enhancer. Then divide the hair into sections and start twisting the strands, arranging them in small buns – three or four will do. Secure them with rubber bands to make sure that they will endure the entire night. Let them loose in the morning. Gently run your fingers through the locks and add a small portion of the Nanoil spray to the roots. Your voluminous style is ready!
IDEA FOR A FULLER-LOOKING STYLE IDEA NO 2: Put a diffuser on your hair dryer
Did you know that sliding a diffuser onto the hair dryer's nozzle can help you add more volume to the hair? And the effects are even more stunning if you spray the hair with Nanoil Hair Volume Enhancer before drying. Even though the heat distributed through the diffuser encourages the roots to stand up, this effect won't last unless you help the roots stay this way by spraying it with Nanoil Hair Volume Enhancer. When combined together, the styling tool and the spray will give you an unbelievable voluminous style that lasts the entire day.
IDEA FOR A FULLER-LOOKING STYLE IDEA NO 3: Use Nanoil Hair Volume Enhancer after leaving the shower
Wash your hair normally and remove the excess water with a soft cotton towel. Then reach for the volume-boosting Nanoil spray. For a bigger-looking hairdo, blow dry your hair keeping your hair down. In this way the gravity will help you lift the roots. A fluffy and shiny style guaranteed!
IDEA FOR A FULLER-LOOKING STYLE IDEA NO 4: Use Nanoil Hair Volume Enhancer to damp hair in the morning
Don't you have time to wash your hair every day? Give it a quick volume boost. Here's how you can do this. First, make your hair damp – you can use tap water or herbal/flower water. Now, reach for Nanoil Hair Volume Enhancer and spray it all over the strands. Then comb the hair and style the way you like. We suggest using a big round brush because this will help you double the effect, lifting strand by strand.
Reasons why you should consider using Nanoil Volume Enhancer
If you are wondering if Nanoil Hair Volume Enhancer has more in store for you than just helping you create fuller-looking styles, then you need to look at the full list of benefits. This Nanoil product:
quickly adds more volume even to the flat and limp hair
has a weightless formula that suits even the delicate and damaged hair
as one of the few, it has a blend of nutrients that promote a healthier-looking mane
is pleasant to use and lasts long
is a multi-purpose spray that doesn't only style the hair but also nourish and protect
doesn't leave you with stiff and stringy hair as most volume boosters do
offers a great value for money
has a wonderful aroma that stays on hair for long
These are all the benefits that Nanoil volume-booster has for you. If you want to check how good you look in a bigger-looking style, go to nanoil.us and order your own bottle of Nanoil Hair Volume Enhancer. And if you want your strands to be healthy and strong, you may be also interested in other Nanoil products destined for hair care: masks, conditioners, shampoos and even plant-based oils.