We know the best vitamin C serum! See the reviews & meet the winner
We are lost for words when we want to describe a thing which is unquestionably the best. In skin care, vitamin C is this "thing". It's labeled as the flawless skin maker and this isn't an exaggeration. There is no other substance that is so versatile as well as perfectly-working and efficient. Find out what effect it has on the skin and pick the best vitamin C face serum.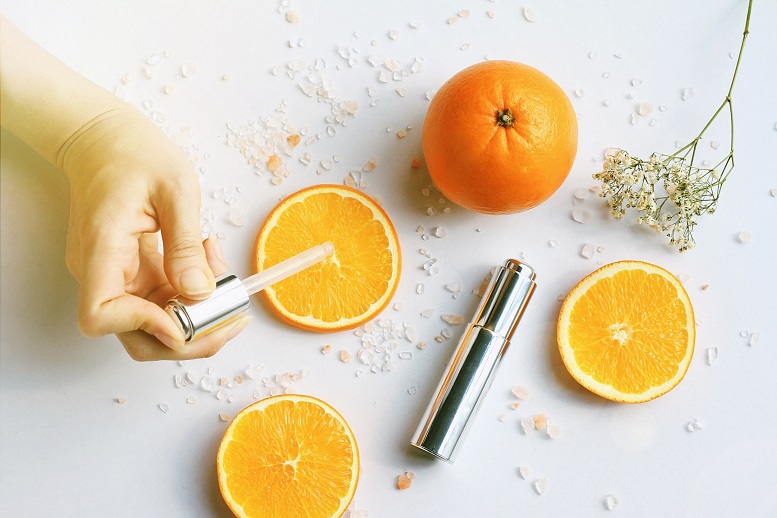 Vitamin C: 5 reasons why we should use it
It doesn't only make your skin healthy. We must stop thinking that vitamin C is just an ingredient in anti-cold medication. It's actually a top skin-care substance which can give you the look as if you had a facial done! That's why it's listed among the best antiaging, brightening, revitalizing and skin-normalizing ingredients. There are five essential things that make vitamin C the best skin enhancer.
1. END OF WRINKLES
Vitamin C serum is a remedy for first face lines. Cosmetologists compare ascorbic acid (vitamin C) to the elixir of youth – it counteracts free radicals, prevents skin aging and activates cellular metabolism. Thanks to vitamin C the skin regains the natural density and elasticity, and the face looks plump and smooth.
2. NO MORE PIGMENTATION MARKS
Vitamin C can be called the most powerful pigmentation-mark remover. With ascorbic acid you can do away with post-sun and age spots as well as all blemishes after going through severe acne. All you need is a little patience and a quality vitamin C serum.
3. STRENGTHENING OF FRAGILE CAPILLARIES
If you are the owner of sensitive, cuperose, easily irritated or reactive skin, you probably know that it needs a substance that effectively seals the walls of blood vessels. That is why a vitamin C serum proves to be a saver for broken capillaries because it reinforces blood vessels and improves the microcirculation.
4. END OF ACNE AND POST-ACNE SPOTS
We have already said that vitamin C brightens post-acne marks but we haven't mentioned that it treats and relieves the symptoms of acne, plus it prevents inflammation and speeds up skin healing. Ascorbic acid gently exfoliates the skin, balances its pH and normalizes the function of sebum glands. This means the end of overproduction of oil and shiny T-zone as well as no more bacteria causing acne and congested skin.
5. GLOWING SKIN
Flawless skin? Only thanks to vitamin C. This is still the best substance for smoother and brighter skin giving the effect of rested, youthful face (as if you got a good night's sleep). Vitamin C perfectly nourishes, revitalizes and protects against the sun, free radicals and pollution.
Types and forms of vitamin C. Which one to choose?
Simply put, you must make sure you pick the right product because many of them contain synthetic unstable vitamin C. However, even pure ascorbic acid needs slight adjustments to be effective in skin care. Find out which version of vitamin C is the best.
Ascorbic Acid – pure vitamin C, original and active yet unstable form.
Ascorbyl Palmitate – fat-soluble and slightly more stable vitamin C which has a neutral pH but gives poor results.
Ascorbyl Glucoside – stable and well-absorbed form of vitamin C, too bad it doesn't enhance the skin much.
Tetrahexyldecyl Ascorbate – one of the priciest, stable vitamin C which is effective but it is a synthetic form so it may have different effects on different skins.
3-0-Ethyl Ascorbic Acid – the latest, innovative and the most stable (hence the most effective) form of vitamin C. It instantly penetrates the skin deeply and is fat-soluble and water-soluble.
Reviews: the best face serums containing vitamin C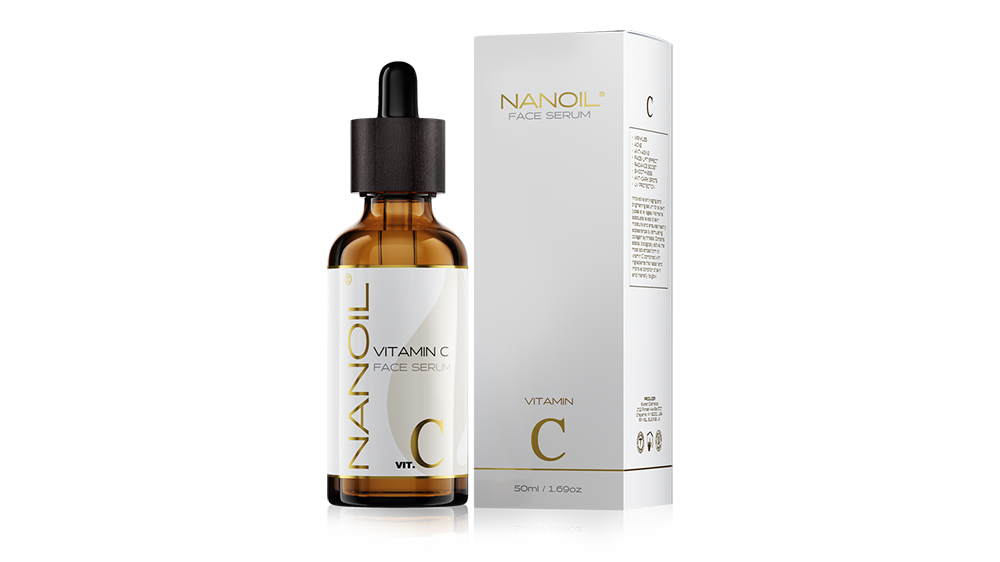 1. Nanoil Vitamin C Face Serum
The highest-rated vitamin C serum which sells out fast. Millions of consumers love it for the effects. The Nanoil Serum is made up of the perfect form of vitamin C (Ethyl Ascorbic Acid) and rejuvenating, detoxifying plant extracts. It's formulated without parabens and silicones. This vitamin C serum is easily and fully absorbed by the skin so it doesn't congest it or settle on its surface. The Nanoil Serum is ideal to wear during the day and under make-up, plus it immediately improves the appearance of the skin. Thanks to the product your face can look rested and fresh right after application.
Note!

By choosing Nanoil, you get serum for any skin and age (20, 30, 40, 50), a large-sized bottle, ideal make-up base, instant skin improvement, over time – even skin tone free from wrinkles and pigmentation marks, no more acne.
Product website: nanoil.us
2. Sesderma C-VIT Face Serum
The Sesderma Serum holds the finest-quality 3-0 ethyl ascorbic acid just like the Nanoil we presented above. There's a huge difference between them, though. The Sesderma C-VIT also contains the nasty alcohols and substances such as PEGs, plus the price is high. Still, the effect the serum has and the ginkgo biloba extract (good antioxidant) in the formula are surely the benefits of the product.
Note!

The Sesderma C-VIT Serum makes a good choice for the aging skin which becomes plumper, smoother and more elastic after just a few uses.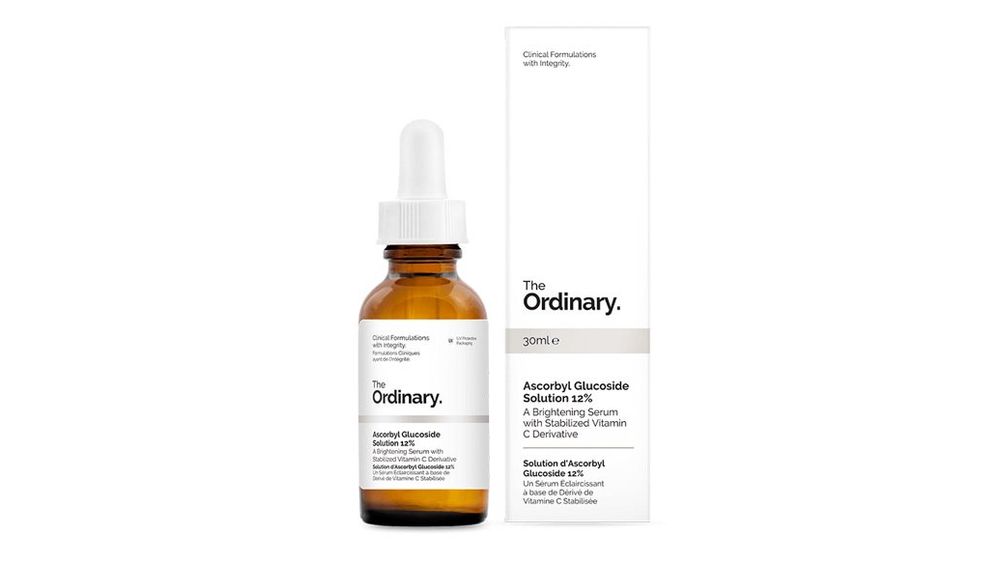 3. The Ordinary Ascorbyl Glucoside Solution 12% Serum with Vitamin C
The Ordinary Vitamin C Serum is definitely one of the best-sellers. The price is very encouraging but the form of vitamin C in this formula isn't the one we look for (it's L-ascorbic acid synthetic derivative). The serum gets an extra point for formula free from alcohols, PEGs and oils; it's vegan.
Note!

The Ordinary Vitamin C Serum is ideal to use on young skin which doesn't need the best form of ascorbic acid yet. The Ordinary Ascorbyl Glucoside Solution 12% gives a nice radiance boost and soothes acne symptoms.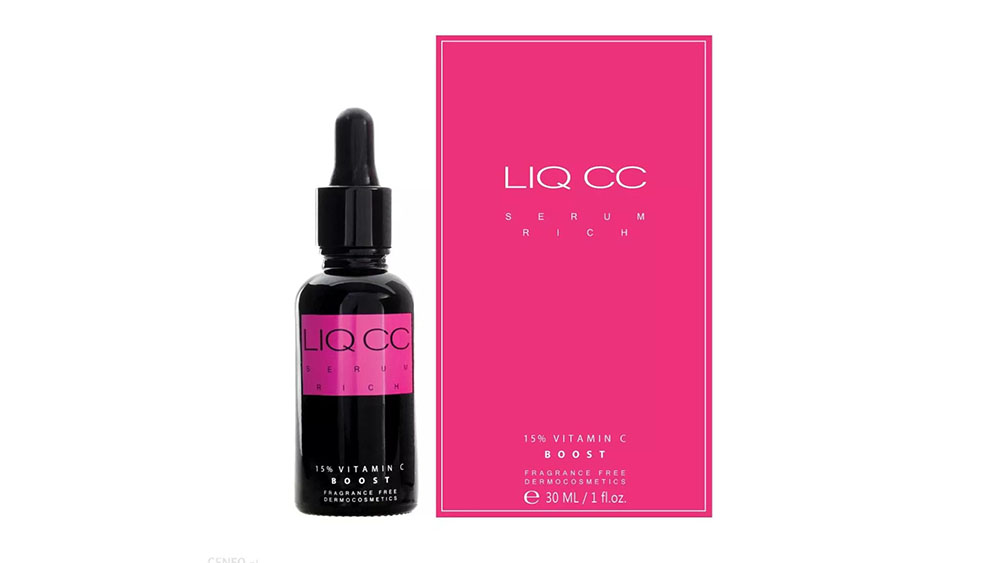 4. LIQ CC Rich Vitamin C Serum
The LIQ CC Rich Serum contains pure ascorbic acid which is unstable so it has low effectiveness. Vitamin C in this serum is enhanced by antiaging vitamin E and magnesium which protects and brightens the skin.
Note!

This is a good pick for the city dwellers because it shields against the pollution and other external factors. The vitamins in the formula block the activity of free radicals. The serum evens out the skin tone.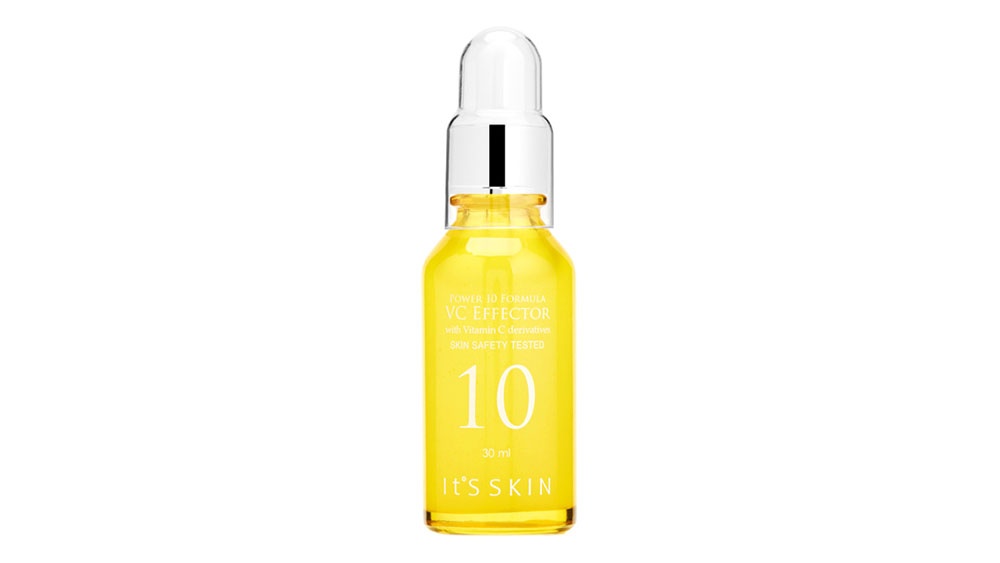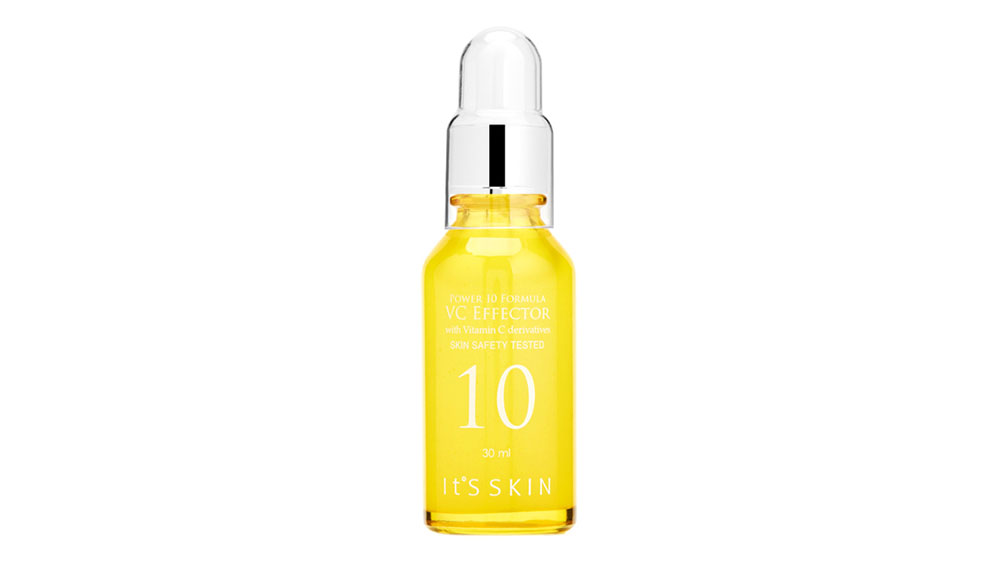 5. It's Skin VC Effector Serum with Vitamin C
The Korean vitamin C-rich serum from It's Skin that holds tetrahexyldecyl ascorbate – a synthetic, quite stable form of vitamin C which slightly brightens the skin and improves its appearance. It also protects the epidermis from damage and aids the skin renewal.
Note!

It's Skin Serum comes in a large bottle (60 ml) but it contains a synthetic form of vitamin C which fails to improve aging skin.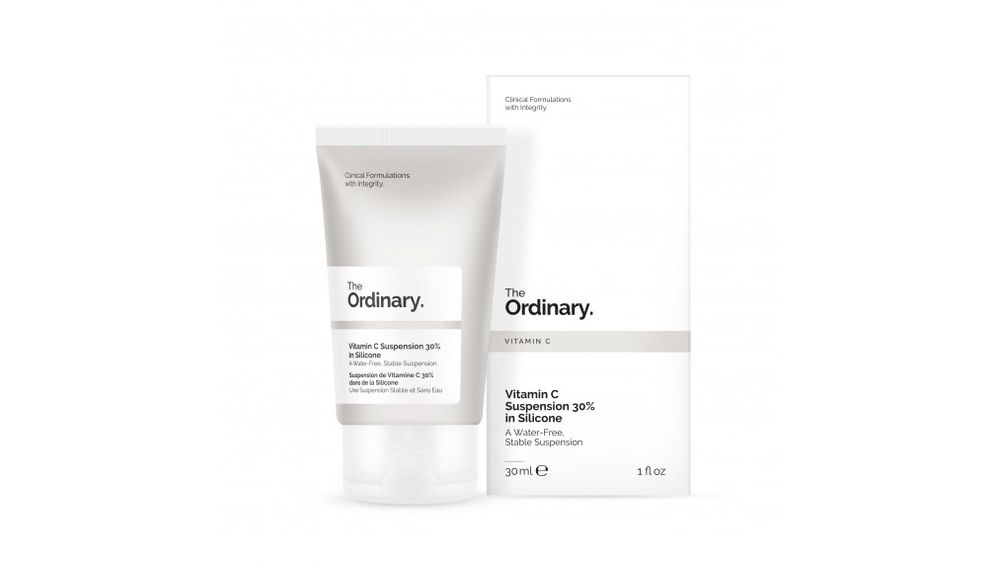 6. The Ordinary Vitamin C 30%
The Ordinary hasn't launched just one vitamin C serum. The brand likes to mix different ingredients, different forms and concentrations of vitamin C. This one comes in a tube and is based on pure L-ascorbic acid 30%. Is this an effective face serum? Even though the concentration of the acid is impressive, this is the least stable form which is oxidized before it reaches the deepest layers of the skin.
Note!

The Ordinary Vitamin C 30% Serum works on the surface of the skin. In other words, it makes the skin look better and is a good make-up primer.