At a Hairdresser's: How to Make the Most of It?
Have you ever left a hairdresser having a either completely different hairdo or hair color that you asked for? Sadly, this nightmare scenario happens pretty often to many women. To help you steer clear of misunderstandings between you and the hairdresser, we have prepared a short list of useful tips that will help you take the most of the appointment. Continue reading to find out how to talk with a hairdresser to get the dream hairdo.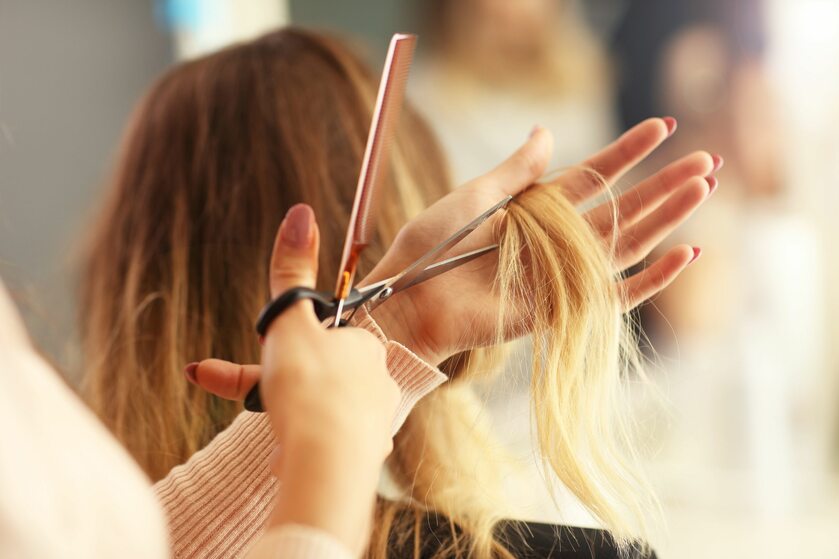 • Be punctual, or ever better, try to be 5 minutes earlier than scheduled
If you walk into the salon late, then do not be surprised when the hairdresser does your hair in a hurry just to manage to finish working on your mane before the next scheduled client arrives. This means that the hairdresser will not put enough effort into creating the effect you asked them for. It is also worth realizing that if the hair treatment that you ordered is time-consuming, there is no chance in the world that the hairdresser will manage to go through all the stages that make up the very treatment. That being said, always be punctual.
• Bring an image of the hairdo you wish to get done
We know that hairdresser salons have numerous magazines and haircut ideas on display, but finding the exact one that perfectly matches your expectations may take too much time. Using words instead of showing the hairdresser the final effect you expect them to create may be disastrous as well because sometimes the descriptions the clients give are so vague that the hairdresser gets lost fast. As a result, they start cutting the hair the way they think would suit you best. Without doubt, you have more time at home to find the dream hairdo so just take a beauty magazine with you or show the image of a hairdo on your smartphone to avoid misunderstanding. Unfortunately, sometimes having the effective client-hairdresser communication turns out to be pretty challenging.
• Be honest while describing your past experiences with various hair treatments
Tell the hairdresser about your hair care habits, and do not hide any information, even the most embarrassing pieces. If you tried some doubtful solutions to improve or style the hair, or if you keep using a flat iron or wrong cosmetics on a daily basis, just be honest about it. Plying smart might not help you this time because the hairdresser needs to know what caused damage to your hair in order to help you. For that reason, always be honest with a hairdresser and explain what treatments your hair has been exposed to recently. Only then can you be sure that the specialist will give you the pieces of advice that actually work and help you achieve the looked-for effects.
• Do not be shy and ask the hairdresser the questions you do not have answers for
If you decide to get a completely new haircut, go ahead and ask the hairdresser for some hair maintenance tips. For example, try to find out how to arrange the hair at home to create the in-salon effect. You can take it for granted that the hairdresser will show you a couple of tricks that are easy-to-follow at home. It goes without saying that hairdressers' tips work wonders.
• Use the right hair care/styling products
Without treating your new haircut with the right products, you will never get manageable, strong and healthy hair. It is definitely better to use less but high-quality products that match the hair type and answer all its needs rather than apply too many cosmetics that do not serve the hair well. After working with your strands, a hairdresser will surely recognize your hair type, which makes it the right person to recommend the right products for day-to-day use.
Last but not least, you can be sure that a good hairdresser will talk you out of bad haircut ideas. Neither will it suggest a haircut that would make you look bad. Moreover, if you inform the hairdresser that you do not have much time to devote to arrange the hair every morning, they will know what to do with your hair. After all, your new haircut must go hand in hand with your lifestyle.