Try Out Highlighting Foam Strips by ColorCuts In Your Hair Salon!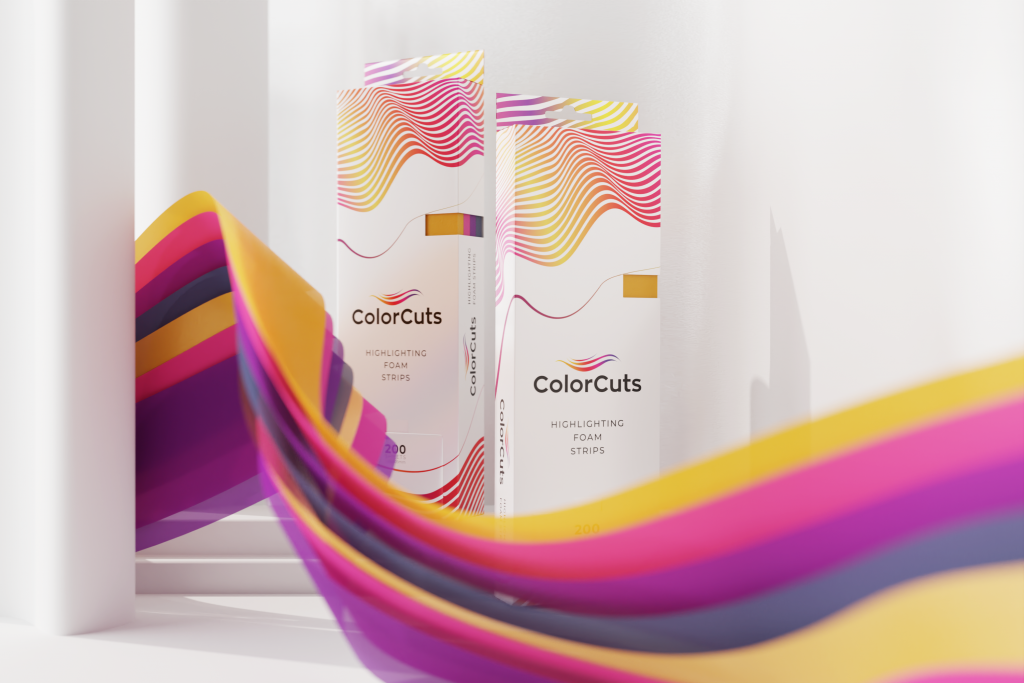 Try Out Highlighting Foam Strips by ColorCuts In Your Hair Salon!
Aluminum foil damaged your clients' hair? Say goodbye to it! The Maltese ColorCuts brand has created innovative hair strips for multi-tonal colouring. The lightweight, thermal foam strips are made of polystyrene that guarantees quick and easy colouring with no risk of damage.
Highlighting Foam Strips by ColorCuts are a revolution in the hairdressing world. The strips are 80% recycled to help you care for the environment. Modern technology combined with sustainability are the most sought-after solutions nowadays.
Try out ColorCuts' Highlighting Foam Strips in your hair salon!
Thermal foam strips allow you to create spectacular colouring in up to half the time. Using the strips, you can easily create unique balayage, ombre, sombre, highlights or highlights. They work perfectly for any colouring technique.
After use, pop them in the washing machine and reuse them – their quality remains high at all times. The handy box contains 200 convenient 100×305 mm strips, which can be cut freely. They are suitable for colouring any length of hair.
The different coloured strips make your task easier while applying multiple colours – you will never make a mistake again. They are flexible, durable and thin. They provide maximum comfort during the colouring procedure. The soft material adapts to the shape of your hand while applying colouring products. The pre-cut and ready to use strips are just waiting to be applied to your clients' heads!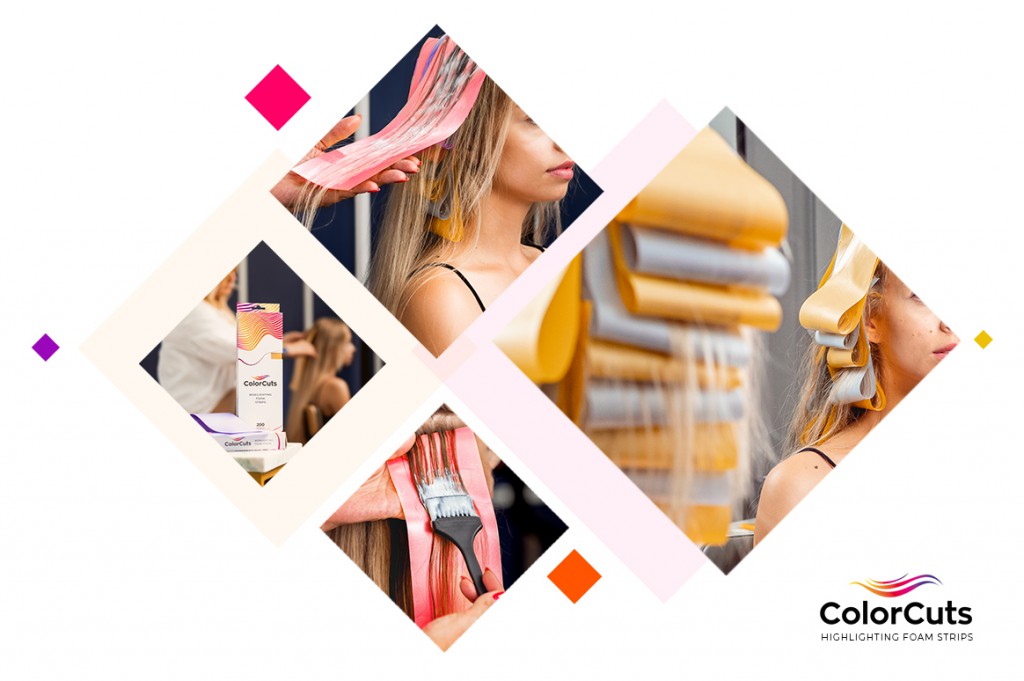 Safe and fast multi-tonal hair colouring
The strips allow air circulation between the layers. What does it mean? The foam strips maintain the optimal and safe hair temperature. These unique strips don't overheat or burn the hair like aluminium foil. The strips are glue-free, but get a strong grip in contact with wet colouring products. They don't slip off the hair during colouring and stay in one place throughout the whole process.
Highlighting Foam Strips:
flexible and lightweight,
resistant to creasing,
rustle-free and comfortable,
suitable for all colouring techniques,
biodegradable and reusable,
perfect for sombre, ombre, flamboyage,
semi-transparent material, multiple colours,
200 strips, size 100×305 mm.
How do I use ColorCuts strips?
It doesn't get any easier than this! Separate the section of hair you want to apply the colouring product to and place the strip underneath. Apply the colouring product, then fold the strip in half or, in the case of very long hair, cover it with a second strip. During the colouring process you can easily unfold the strip to make easy touch-ups. The semi-transparent material allows full control over the colouring process. When the time is up, gently slide the strip off the hair and wash for re-use.
Biodegradable Highlighting Foam Strips by ColorCuts provide safe, comfortable colouring and high aesthetics of your work. They ensure high satisfaction for both your crew and your customers. The shorter colouring time means you can take on more satisfied clients throughout the day.
Introduce ColorCuts to your hair salon!