We all love face masks. Unfortunately, not all of us can afford weekly purchases of such cosmetics. As you know well, hair masks come in small capacity, are usually enough for two uses and are rather pricey. Fortunately, there is a way to avoid spending lots of money and saving a few trips to drugstores. Learn how to prepare a cloth face mask in the comfort of your own home.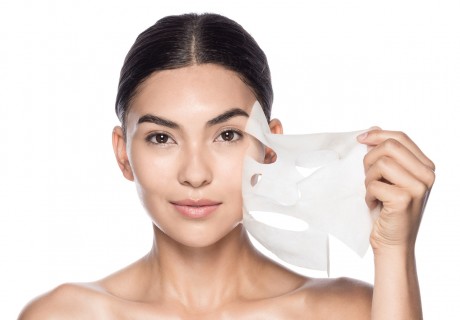 Recipe for a cloth face mask
To prepare such a cloth mask you will need a tissue or a cosmetic gauze. Additionally, you will need blended fruit, vegetables and other nutrients. Next, cut out holes for eyes, nose and mouth in your gauze. Make sure to adjust the size of the tissue to your face and neckline. You might as well buy a set of cloths especially designed for cosmetic purposes. Now comes the time to prepare the mask. Combine components that will nourish and nurture your skin. Many valuable ingredients can be found in the kitchen, such as: fruit, vegetables, oats, flaxseed, cosmetic oils or your favourite cosmetics of a runny consistency. Apply the well-blended ingredients to the tissue and put on your face. After about 15 – 30 minutes, take it off, gently massage your skin. Any remnants of your mixture can be rinsed with lukewarm water. What will be the effects? Smooth, moisturised and conditioned skin.
How to prep your face for the treatment?
Before you apply the mask, remember to exfoliate your skin and use a toner. All impurities, sebum, dust, remnants of cosmetics and dead skin cells must be completely removed. Do not forget about a proper make-up removal. If even the smallest traces of cosmetics are left on your face, the mask will not work properly. How to care for you skin after the taking the cloth mask off? If your skin is not moisturised enough, pat on a serum of cream. For your under eye area the best will be a product of cooling and soothing effects. The results will be tremendous! Repeat the treatment with cloth face mask three times a week.